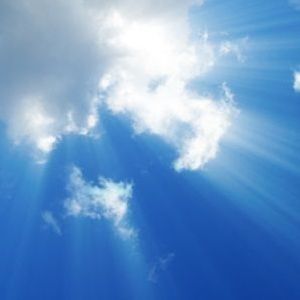 Maria ("Mary") Josephine (Mancini) Lippiello passed away surrounded by her family at the age of 62 after a year-long struggle with uterine cancer on Tuesday, August 17, 2010 at approximately 5:00pm EDT in Calvary Hospital in the Morris Park section of the Bronx, New York.
Mary's wake took place at John Dormi and Sons Funeral Home on August 19th and 20th, and her funeral mass took place at 10am on Saturday, August 21, 2010 at St. Clare of Assisi Church in the Bronx, followed by internment in Gate of Heaven Catholic Cemetery in Valhalla, New York.
Mary is survived by her husband of 38 years, Angelo, her three children Gian Martino, Vincenzo Salvatore (Melissa), and Marcello; her brother Angelo Mancini; her sister-in-lawsNicolina and Maria Mancini; brother and sister-in-laws Jerry and Arlene Lippiello; and many nieces and nephews.  She is predeceased by her parents Salvatore (d. 1990) and Carmela (d. 1982) Mancini, her teenage nephew Salvatore Mancini (d. 1979), her brother Rito (d. May 17, 2010), and her sister-in-law Nicolina Lippiello (d. 1997).  NB: After Mary's passing, she became a grandmother to Ilaria Marie (b. 2010); her older brother Angelo Mancini died on May 31, 2014; she gained a daughter-in-law, Hannah, married to Marcello in 2015, and became a grandmother to Giuseppe (b. 2016) and Caterina (b. 2019).
Born at Parkchester General Hospital in the Bronx on December 6, 1947, just two weeks before the "Blizzard of '47," Mary grew up on Frisby Avenue in the Westchester Square section of the Bronx.  Mary's parents, Salvatore and Carmela, were both literally "off-the-boat" immigrants from the small rural town of Pontelandolfo, in the province of Benevento, region of Campania in southern Italy.  While Mary's older brothers Angelo (b. 1931) and Rito (b. 1940) were born in Italy, she was the first in her family born in the USA.
Mary graduated from Santa Maria School in the Bronx in 1961, and Mother Butler Memorial High School in the Bronx in 1965, both Catholic schools.  It was there that her devotion to the Catholic faith took root.  She was the first in her family to graduate college, receiving her bachelors degree from CUNY's Lehman College in the Bronx (formerly called Hunter College) in 1969, and her masters degree in reading education in 1971.
Mary became a teacher, working in Bronx public elementary schools for several years before becoming a full-time mother to her three sons.  Once her boys grew up, Mary went back to work with the NYC public school system as a reading specialist and special education paraprofessional in the Bronx, last working in P.S. 153 (The Helen Keller School) located in the Co-op City section of the Bronx were she was much loved.
Mary was a devoted wife and mother, marrying Angelo Lippiello (b.1946) in 1972, and having three sons, Gian Martino (b.1973), Vincenzo Salvatore (b.1976), and Marcello (b.1978), whom she called her "three gems."  She raised her family on Paulding Avenue in the Morris Park section of the Bronx.  A devout Catholic, she was parishioner at St. Clare of Assisi Church and attended mass almost every day.
Mary successfully embraced and straddled both the "old" and"new" worlds, speaking fluent Italian and engaging in Italian customs.  She embodied the Italian-American values of and commitment to faith, family, education, and friendship.  She was an avid reader, particularly books about the Roman Catholic Church and Vatican, and enjoyed spending time with her family and friends. Above all else, Mary was a model of good Christian works; she was a genuine friend to all and was selfless, even to her own detriment. Requiescat in pace.
Share: