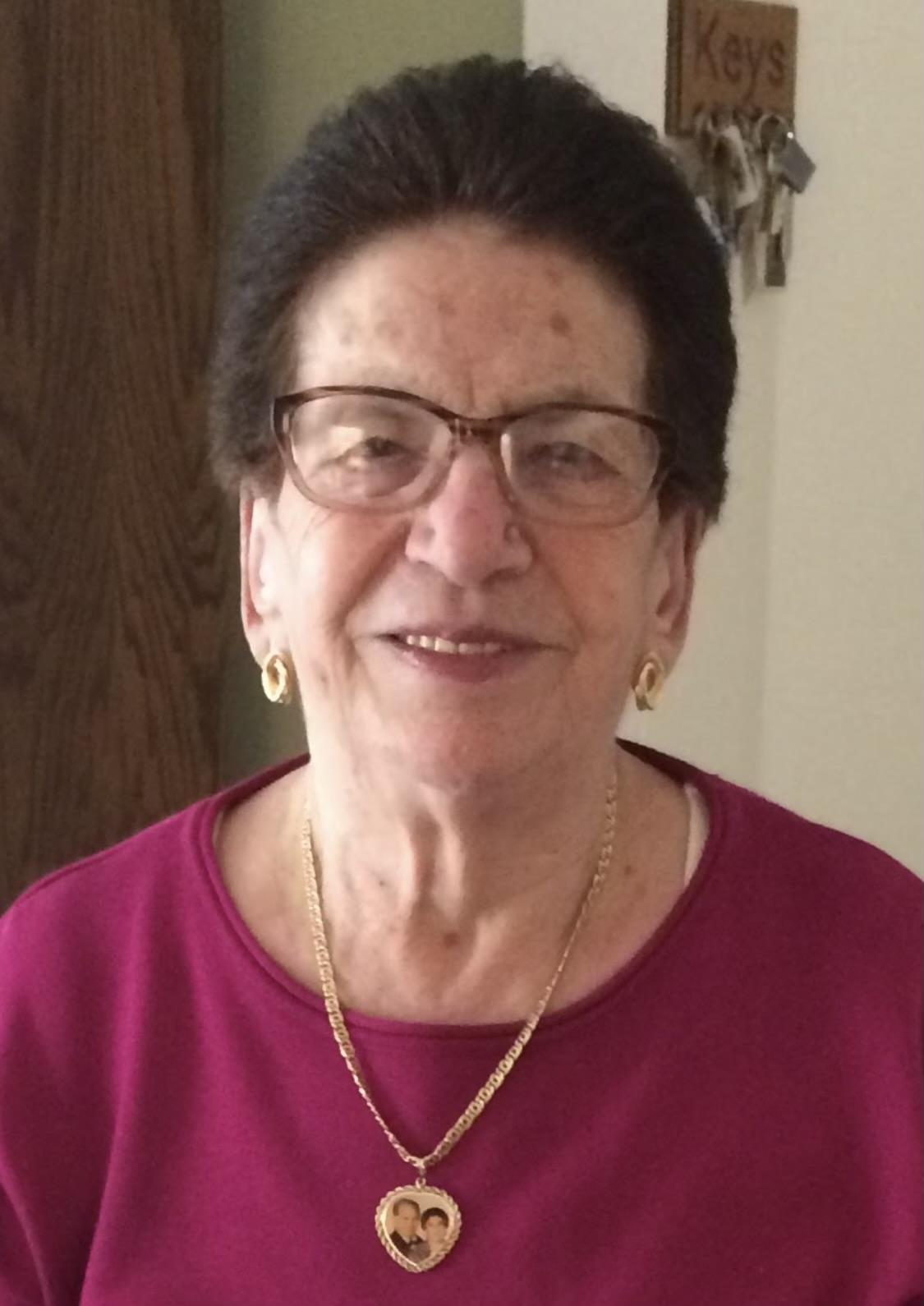 Marianna Galati, a longtime resident of the Bronx, died on October 10, 2021. She was 88.
Mrs. Galati was born on February 19, 1933 in San Frantello, Italy to the late Cirino and Rosalia (Lazzara) Varotta. On September 12, 1951 she married Giuseppe Galati. He died on March 16, 1997. For many years before her retirement she worked as a cook for the clergy at St. Joseph's School for Deaf in the Bronx.
She is survived by her son, Benny Galati; her daughter, Mary Ann Schierle and her husband Bill; her daughter, Rosalie D'Itri and her husband Tony; her daughter, Serafina Galati and her companion Maria Ferrara; her son, Charlie Galati; her grandchildren, Michael Galati and his wife Kristen, Benny Galati and his wife Stephanie, Billy Schierle, Mary Ann Godberson and her husband Robert, Christopher Schierle and Stacie, Tony D'Itri and his wife Elpida, and Giuseppe D'Itri and his wife Marisa; her great-grandchildren, Elsie Galati, Cecilia Galati, Giovanni Galati, Jett (Jack) Godberson, Leo D'Itri, Matteo D'Itri, Melina D'Itri, and Giuseppe D'Itri; her sisters, Caterina Salardino and Rosina Cortese; and many loving nieces and nephews. She is pre-deceased by her infant daughter Marianna.
Visiting will be Wednesday from 3-9pm at Joseph A. Lucchese Funeral Home, 726 Morris Park Avenue, Bronx. Family and friends wishing to attend the visiting virtually may do so by clicking the following link at any time during the visiting hours Galati Visitation  . Mass of Christian Burial will be Thursday at 10am at Our Lady of Solace Church, 731 Morris Park Avenue, Bronx. Entombment will follow at St. Raymond's Cemetery, 2600 Lafayette Avenue, Bronx.
Share: