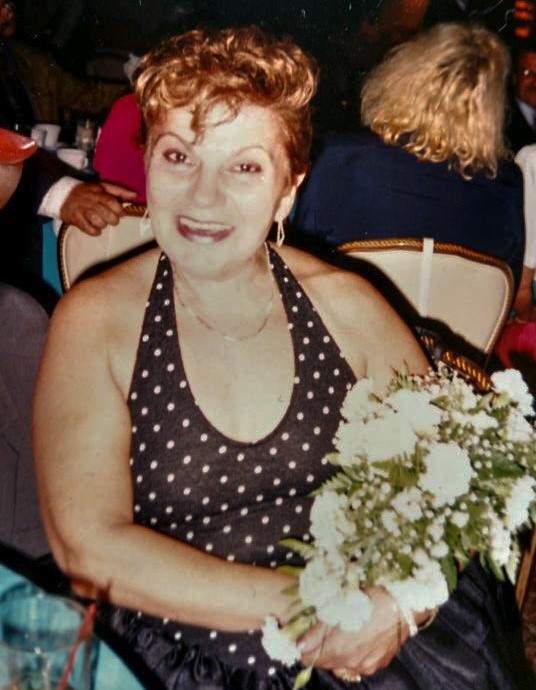 Marie D. Cannetti, a resident of Rochelle Park, New Jersey and originally from the Bronx, departed us on January 12, 2021 peacefully with her family by her side.
She was born in the Bronx on July 1, 1936 to the late Charles and Rose (Salvatore) Cannetti. Marie is survived by her three children, Rosemarie, Tony and Michael; her two daughters-in-law, Patricia and Marianne; six grandchildren, Anthony, Amber, Angelo, Frankie, Alana and Olivia; and three great-grandchildren William, Victoria and Jaxon; and Lola, the family pet- where the fun and love was mutual.
The family will be present on Friday, January 15 from 3–9pm at Joseph A. Lucchese Funeral Home, 726 Morris Park Avenue, Bronx. Mass of Christian Burial will be held on Saturday, January 16 at 10am at St. Dominic's Church, 1739 Unionport Road, Bronx. Interment will follow at Woodlawn Cemetery, East 233rd Street and Webster Avenue, Bronx.
From The Family:
They say nobody loves you like your mother and that is true of our mother.
We shall all remember the fond memories of growing up in our "country house" in Middletown, NY as mom settled in her formidable years where she worked for the local telephone company, retired and worked another 11 years in a beauty salon!! Mother forged many solid relationships in Middletown, centered around her favorite five-letter word. B I N G O. Nobody loved B I N G O more than mom. She played and worked bingo for decades and decades, always being the only un-paid volunteer to work the B I N G O halls of Middletown and Goshen. B I N G O will surely miss you mom.
We are so lucky to have had 84 fun years of playing games and cards and you teaching all your kids, grandkids, family and friends how to play "May I". Thank you for always being the life of the party and bringing the fun wherever you went, dancing through the night.
Who could forget the time I was in line at Hills Supermarket at the age of 13 when I overheard a conversation by 2 women I did not know describing a "lovely" lady who was so kind and wonderful in helping them in the jewelry and lingerie departments of EJ Korvettes. I cried when they said her name and I realized it was my mother they were talking about. That was our mother: kind, caring and helpful.
You will be missed GG, by all your family and friends, and you will always be in our hearts.
Rest in peace mother and say hello to grandma, grandpa and your 2 brothers.
We love you mommy!!
Share: