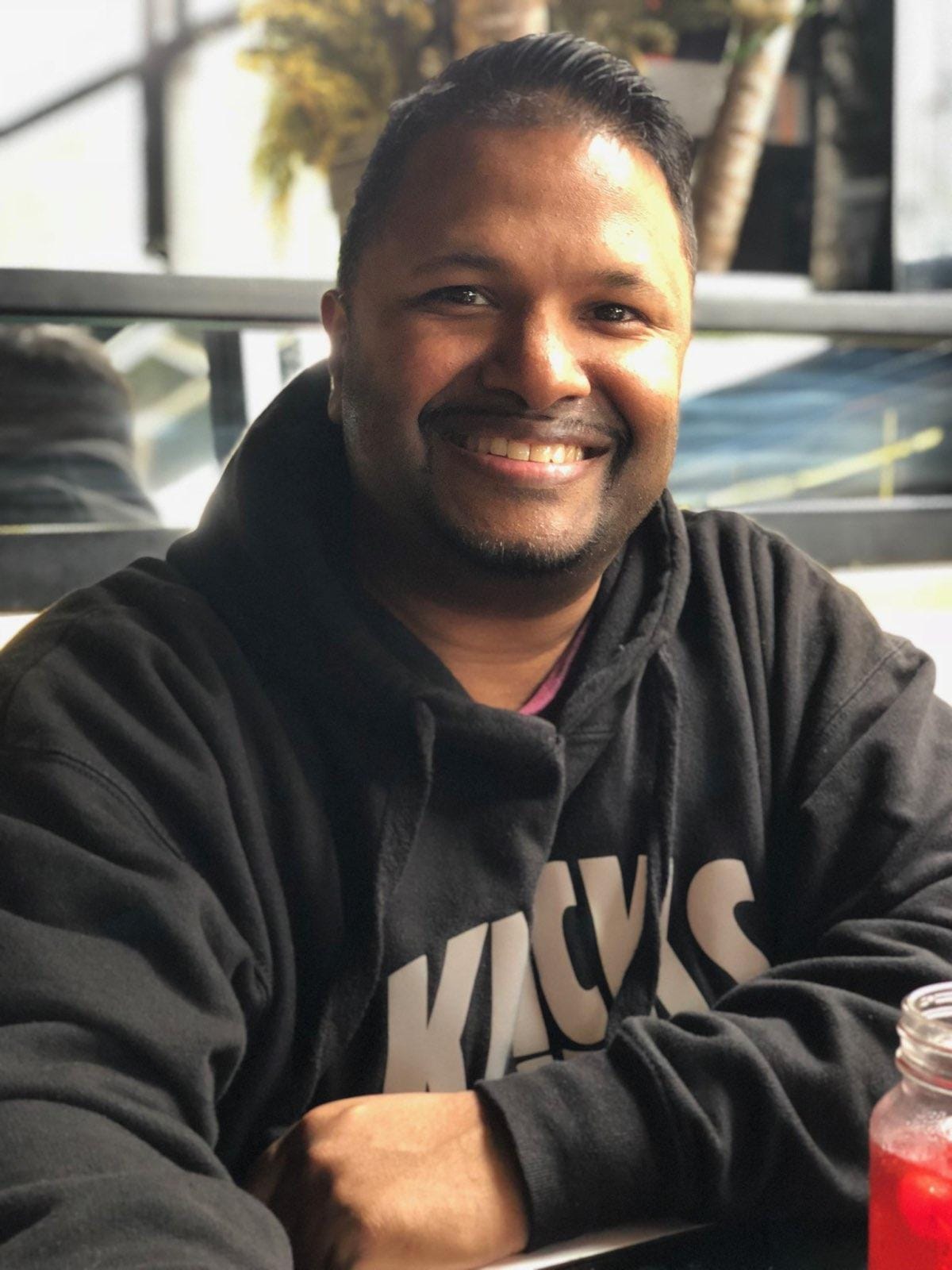 Mark Curtis Mohammed, a resident of Cherry Hill, New Jersey and formerly of New York City, died on June 27, 2023. He was 47.
Mr. Mohammed was born on January 25, 1976 in New York City. He is survived by his beloved wife, Christina; his son, Marcus and Marcus's mother, Georgette; his parents, Sandra and Mike; his siblings, Howard, Amir and his wife Stephanie, and Steven; his nephews, Alexander, Ethan and Khalil; his niece, Kaitlyn; and many loving aunts, uncles, cousins and friends.
Mark was an 18th Time Fantasy Sports Champion. He loved sports and video games. He played football in high school and college and wore number 40. He made friends everywhere he went. He was an avid wrestling fan and a huge Madden gamer. Being a dad was his favorite thing to do. He worked many different kinds of jobs and professions from store manager and hospital gigs, to casino card dealer and camp counselor. Not to mention one of his favorite things to do, work at the bowling alley. He helped friends with roofs over their heads and looked out for everyone he encountered. He was one competitive person. He enjoyed going to the movies with his son. Mark traveled to many places including California, Texas, New Orleans, Vegas, Jamaica, Trinidad & Tobago to name a few.
He found the joy of his life when he married his wife Christina. They traveled to many places and shared a passion for sports. Mark was a huge fan of the Yankees, Giants, Knicks, Rangers and loved to watch Boxing. He had a band of brothers he had lived with and loved to hang out with all the time. He loved a good party.
Visiting will be Friday from 4-8pm at Joseph A. Lucchese Funeral Home, 726 Morris Park Avenue, Bronx. Family and friends wishing to attend the visitation virtually may do so by clicking the following link at any time during the visiting hours Mohammed Virtual Visitation  . Mass of Christian Burial will be Saturday at 9:45am at St. Margaret Mary Church, 1914 Morris Avenue, Bronx. Interment will follow at St. Raymond's Cemetery, 2600 Lafayette Avenue, Bronx.
Share: