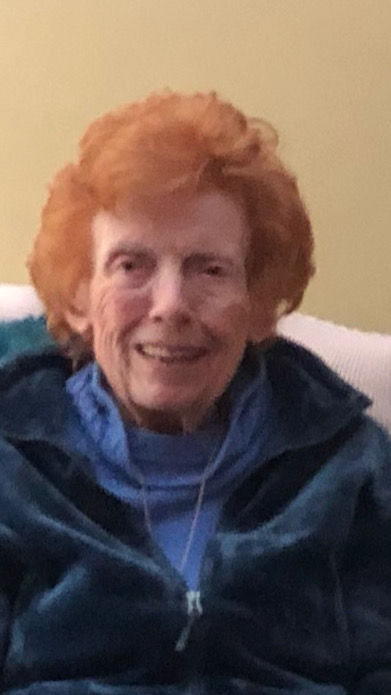 Mary Elizabeth Haughney (nee Quinn) passed away peacefully at home on June 2, 2020 at the age of 93. She is predeceased by her husband of 59 years, Robert, her loving daughter Elizabeth Haughney and darling grandson Aidan Silitch. She was the loving Mother of Mary O'Connell (Laurence), Elizabeth, Robert (Deborah), Regina Silitch (Nicholas) and Thomas (Janine).
Affectionally known as "Big Red", Mary was blessed with and adored by her 13 grandchildren- Laurence and Krista O'Connell; Jessica Haughney Engel; Sarah, Emily, Thomas and Annie Haughney; Kyra, Owen and Aidan Silitch; & Kathryn, Jack and Matthew Haughney.
Mary was born on March 28, 1927 in New Rochelle, New York to Andrew and Catherine Quinn and grew up with a younger brother John.
Besides her family and faith Mary had two greats passions in life- work and travel. She worked for the NYC Board of Education for 56 years, the past 40 at Truman High School in the Bronx. Despite years of encouragement from her family to retire she held steadfast that she would leave only on her terms and she was "not ready to do so". She viewed the people at the school as her extended family and was delighted in being actively employed up until her passing.
Her second passion was travel and she was fortunate to be able to tour many countries of the world along with her family and friends. Time off during the summers always involved some adventure, be it a cruise on the oceans, an airplane trip to some foreign land or a cross country drive.
She lived in the same house for the past 60 years and considered it an ideal location; close to the church she visited each day, a short ride to work and surrounded by neighbors who provided her with constant care and friendship. Her family will be eternally grateful for their kindness.
Share: