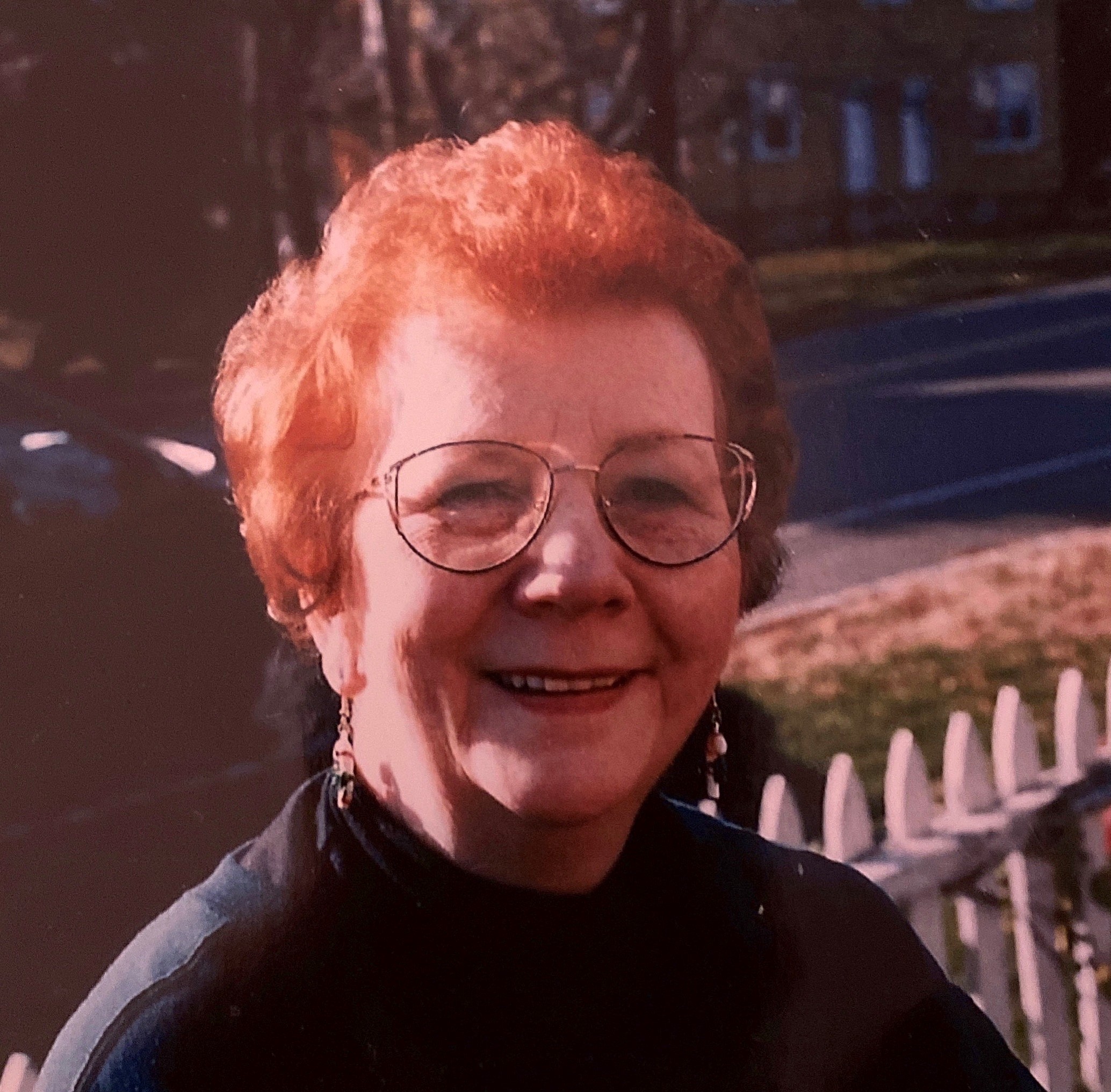 Mary (Mae) E. Walsh nee Keyes (May 13, 1931 – December 29, 2021), is reunited with the love of her life after 38 years – Jeremiah T. Walsh who pre-deceased her on March 25, 1983.  Jerry was waiting to whisk her around the dance floor to the "stack of barley" (his favorite).
You may have known her as Ma, Mom, Mommy, Mother (when you needed her attention), Mae, Mary Ellen Keyes, Mrs. Walsh, Meema, Granny Mae, Aunt Mae, or simply "the best mother in the whole world."
No matter how you knew her or what you called her, she was happy and proud to know you!  She was loved by family and friends alike.  She was blessed with three great children and their spouses – Tara and Dave Cassidy (Bronx go-to crew), Kathleen and Timmy McAvoy (IT and Insurance specialists), and Michael and Jacalyn Walsh (comic relief, her favorite son and daughter-in-law).  They produced seven phenomenal grandchildren – James (Jimmy), David (DJ) Cassidy; Brian and Mary Margaret McAvoy and John Michael (Jack), Annie and Thomas Walsh.
She was a loving big sister to Patricia "Pat" Briscoe and sister-in-law to Tommy Briscoe, Pat and Fred Bifulco, Eileen and Bob Budney, and Jim and Betty Walsh.  She was a godmother to Kevin Meara and Maryellen Briscoe.  She was a loving Aunt/Great Aunt to forty-six nieces and nephews.
After checking her book and "weather permitting", Meema/Granny Mae spent countless hours watching her grandchildren and spending time as the sick day sitter, movie night sitter, and NYC marathon day sitter.  The lucky grandchild who got to her car first to carry in her overnight bag and pillow was able to use the pillow to watch TV and her favorite, Wheel of Fortune.
Many of you know Mae from either Cathedral High School, Amsterdam Avenue in Manhattan, or Benedict Avenue in the Bronx.  Mae was President of the Saint Francis Xavier Mater Dei and a volunteer for the Saint Francis rectory for collection counting.  Mae was a Girl Scout Cookie Mom and Cub Scout Den Leader when Tara, Kathleen, and Michael were younger.  Mae organized and ran several AARP trips to Woodloch Pines as their leader.
Mae loved her family and always tried to make every event special whether it was Briscoe Christmas, Christmas in July, Superbowl Sunday party, or summer parties in New Jersey.  Family and her friends were everything to her!
No matter what you called her or how you crossed paths with Mae, whatever you were doing with her at the moment or just chatting on the phone was the most important thing to her!  She will be missed by all but will be watching over all of us.
Visiting will be Tuesday from 4-8pm at John Dormi & Sons Funeral Home, 1121 Morris Park Avenue, Bronx. Mass of Christian Burial will be Wednesday at 10am at St. Francis Xavier Church, 1703 Lurting Avenue, Bronx. Interment will follow at St. Mary's Cemetery, Sprain Road, Yonkers. In lieu of flowers please consider a donation to the Tunnel to Towers Foundation,   Little Sisters of the Poor- Jeanne Jugan Residence, or the St. Jude Children's Research Hospital.
Please keep our mom in your minds, hearts, and prayers always!
Share: