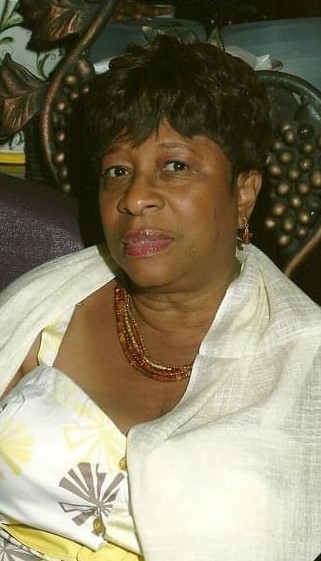 Maureen Phyllis Cox was a mother, grandmother, great grandmother, sister, friend, and a real people person. She concluded her earthly journey on April 29, 2022, just 3 days short of her 78th birthday.
With courage and fortitude, she migrate to the United States with her 4 youngest children to make a better life for her family. She forge a path for herself, completing her GED, then went on to train in the medical field as a phlebotomist working at Bellevue Hospital in Manhattan until her retirement.
Trini2Dbone Maureen loved her culture and would return to Trinidad when she could to experience Carnival. Even in the United States Calypso and steelpan would always play in the background. She was an excellent gift giver and always ensured that she sent gifts to her grandchildren. Her love of plants showed with the healthy plants she kept in her home.  She loved food and enjoyed cooking and would prepare tasty and delicious meals for her family.
Throughout her life, Maureen faced many challenges but she doggedly fought through them and overcame them through her strength, faith, and trust in God. Maureen is survived by her siblings Patricia, Marion, Freddie, June, Jennie, Jennifer, and Michael, her children Dale, Sheldon, Andy, Marsha, and Reeca as well as many grandchildren, great-grandchildren, cousins, nieces, nephews, daughter-in-laws, and friends.
A celebration of her life will be held on Saturday, May 14, 2022 from 3-6pm, with a service at 4:30pm, at Joseph A. Lucchese Funeral Home, 726 Morris Park Avenue, Bronx. Family and friends wishing to attend the services virtually may do so by clicking the following link at any time during the visiting hours Cox Visitation
Share: