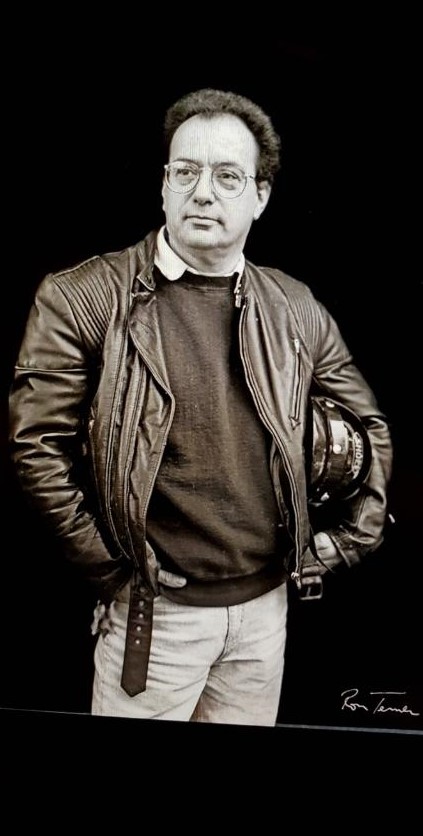 Michael Frederick Crandall, a lifelong resident of the Bronx, died on January 5, 2021. He was 71.
Mr. Crandall was born on January 30, 1949 in the Bronx to Alfred and Margaret (Siano) Crandall. Michael was a Vietnam Veteran who was a Purple Heart recipient. He was a member of The Stamford Train Club at St. Johns Church. He loved motorcycles and building extraordinary items with his talent of wood work and train building skills.
He is survived by his wife of 43 years Belinda (Giangrande); his daughter Tawnee; his son Kristian; his granddaughter Lennix; and his sister Christine. With additional love from his son and daughter in law Marco and Venus; and sister-in-law Dustin. Michael also was loved by his nieces Tammy and Jennifer and nephews Griffin, Kyle, and Cody. He was an amazing friend for those who knew him for 5 minutes or 40 years.
Visiting will be Wednesday 4-8pm at Joseph A. Lucchese Funeral Home, 726 Morris Park Avenue, Bronx. Interment will be private.
The family has requested contributions in his memory to either St. Jude Children's Research Hospital
or The American Cancer Society
"Every move I make, every step i take I'll be seeing you.
My heart, the love of my life, My soul mate. Your Bin." (wife)
"Michael lived life to the fulliest and always ready to help anyone who needed it. He always smiled while working with hs hands and crafting things of wood."(sister)
He enjoyed traveling on his motorcycle and seeing interesting places and making friends along the way"(sister)
Michael was a loving and devoted husband and the love and light in Belinda's life
The first love of his daughter and son( Children)
Thank you for being my role model and never leaving my side( Kristian)
The best dad and grandfather, We love you always (Krristian and Lennix)
A smile and glow to his granddaughter "I love you Gunka"(Lennix)
Forever my big brother and Protector, We will miss you( Your Broomhilda)
You were the best father and I love you with all that I am. Thank you for being my Angel on earth and now you are my Angel. I will always remember your butterfly kisses( Tawnee)
A consistent unconditional love and precence to his daughter in law and granddaughter(Venus and Lennix)
A father to his son in-law- (Marco)
My Dynamite friend, I will miss you- (Livio)
A positive and helping person to all those whom cherish his friendships( All his loved friends)
A beautiful and kind heart that I will miss everyday and will always hear your voice in my head "think ahead kid" (Venus)
My uncle was a great man and loved his toys! He had a special passion for model trains. I have fond memories as a kid playing with the set he built "(Griffin)
I remember childhood memories of playing in the yard and having fun with his big dogs and making christmas extra special as our secret funny santa( Tammy and Jennifer")
Uncle Mike cared deeply for his family and he was such a funny man. I'll miss his sense of humour and our family will miss the love he had for all of us". (Kyle)
"He took the roll of patriarch of our family and always came to my rescue without question". (Dustin)
"You have always been there for me and my Mom". (Cody)
Share: