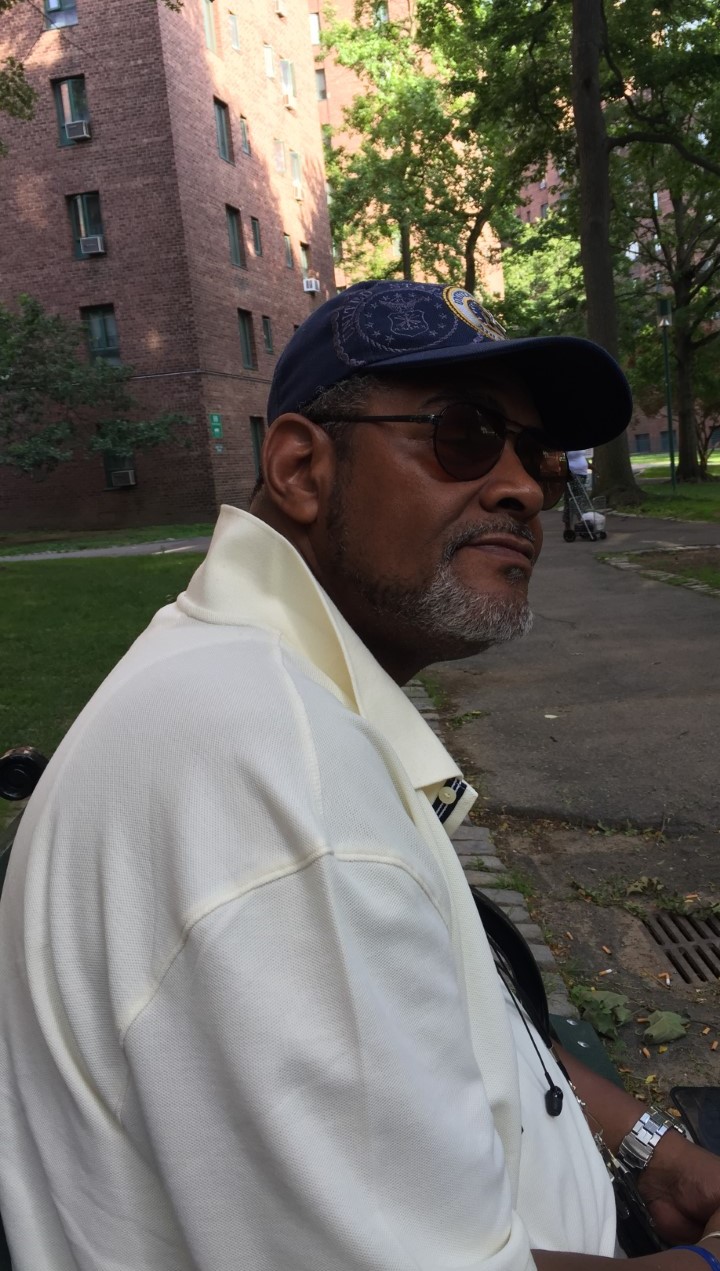 Michael Rattless was born on March 5, 1950 in Baltimore, Maryland to Alice A. Butler (deceased). He spent his early years in Harlem, NY, and eventually graduated from Lydia F. Wadleigh Junior High School in 1965.
Michael enlisted in the Air Force where he became a Jet Engine Mechanic. In 1971, he received high praise from his superior officers for his "material contributions to the national effort in the Southeast Asian Conflict (SAC) by preparing bomber and tanker aircrafts for strike and refueling missions." He was recognized for sustaining "a level of productivity unprecedented in a SAC Jet Engine Base Maintenance section." Michael's outstanding technical knowledge and ability to perform maintenance on the J57 engine in minimal time was noted as "the result of serious self-study and effective application of the knowledge obtained." He was promoted to Staff Sergeant ahead of his contemporaries.
On August 27, 1972, Michael was honorably discharged from the Air Force with a GED, and aspirations of attending John Jay College and becoming a court officer. Although life took him in another direction, he enjoyed many years working at Martin Paints and ultimately the U.S. Postal Service as part of the custodial team. During his 37 years at the U.S. Postal Service, Michael built strong personal relationships that lasted his lifetime.
An everyday hero, Michael was one of the good guys who was honest, hardworking, and who cared for his family and friends with his whole heart. If you asked him on any day about his greatest accomplishment, he would say "My Kids". He LOVED his children and prided himself on being a great dad to Tosha, Nicole, Chad, and Shanay, and served as a father figure to many others.
He leaves to cherish his loving memory: his children, Latosha Burch, Nicole Rattless, Chad Howard, and Shanay Rattless; their mothers, Emma G. Howard and Sharon Eberheart; grandchildren, Brandon Burch and Kela Burch; son-in-law, Kenny Burch; family, Betsy J. Wilson, Bobby Evans, Linda M. Williams, Timika Williams, and Lee Roundtree; close friends, Hersey, Erskine, Towanna, Kathy, Al, Big Mike, Craig, Erica, Niqua, and many others who will miss him very much.
Visiting will be Thursday from 4-8pm at Joseph A. Lucchese Funeral Home, 726 Morris Park Avenue, Bronx. Family and friends wishing to attend the visitation virtually may do so by clicking the following link at any time during the visiting hours Rattless Visitation Family will be gathering at the funeral home on Friday at 9am followed by interment at Calverton National Cemetery, 210 Princeton Boulevard, Calverton, New York. In lieu of flowers the family asks that you consider making a donation in his memory to dedicate a park bench in Parkchester in his name. You can make checks payable to his daughter Nicole Rattless or contact her at nicolerattless@gmail.com about your donation. Thank you.
Share: