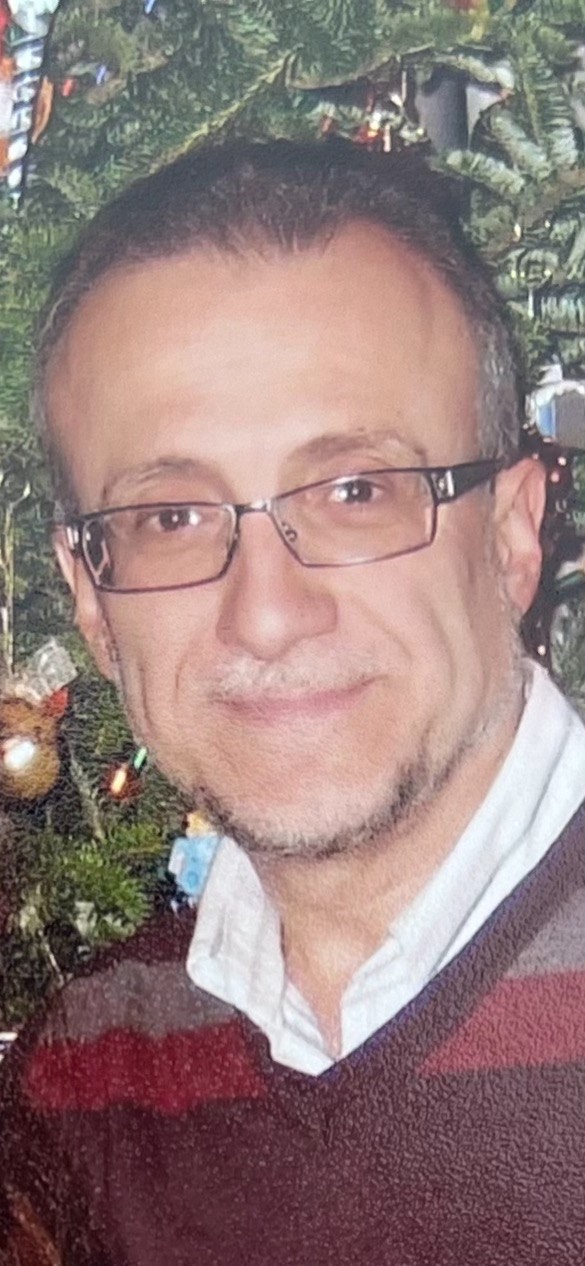 Michael Raymond Lugano, 70, of the Bronx, New York, surrounded by family, passed away on August 28, 2023, from pancreatic cancer. Michael's mother, Marie Rotondo Lugano; his father, Raymond Lugano; and his grandmother, Filomena Rotondo, predeceased him. He leaves behind his sister, Diana Lugano Tierney; his nieces, Doreen Tierney Dinnen (Thomas); and Maureen Tierney Carnelli; his nephews, James Tierney (Miranda) and Michael Tierney (Irene); his great nephews, Keifer Carnelli (Elizabeth); Braydon Carnelli; Thomas Dinnen, Nicholas Dinnen, and Brian Dinnen; and his great niece, Angelle-Lis Bronstroph.
Michael's father passed away when Michael was 9. Marie, his mother, raised Michael, and they were very close. As his mother got older and could no longer live alone, she lived with him. Family was everything to him; therefore, he made whatever sacrifices were necessary to see that she was well taken care of.
Michael's sister, Diana, was eleven when he was born. She often says he was her real-life baby doll. They had an extremely close relationship, and it was, therefore, no surprise that when Diana needed him, he was there. Michael, never having had children of his own, was instrumental in helping raise his four nieces and nephews. Unc, as he was lovingly known to them and later to many of their friends, decided at a very young age to be the parental figure for the Tierney children. He was the disciplinarian, the role model, the friend, the loving supporter, and always their superhero. Life would have been very different for Diana and her four children had Michael not stepped in to be there for all of them. He has always been a blessing in their lives and will be greatly missed.
Michael graduated with a bachelor's degree from Lehman College and later earned his master's. He started his student teaching at P.S. 105 in the Bronx and received the student teacher of the year award in 1975. He spent over 41 years as a teacher at P.S. 105. During his career, he was a science teacher, a classroom teacher, and eventually a drama teacher. As his passion for drama grew, Michael started volunteering with the National Dance Institute (NDI). Michael also ran both the district science fairs and book fairs for many years. He was an exceptional teacher and touched so many lives, which was evident by the love students, parents, and teachers had for Mr. Lugano. He lived and worked in the same community, often ran into his current and past students, and remained close to many of them into adulthood. He had a special touch for connecting with students that made them feel important. After his retirement, he continued to volunteer at P.S. 105. Children were everything to him, and he always went above and beyond to ensure they were successful.
For many years, Michael worked summers as a camp counselor and eventually as the assistant director for Castle Hill Day Camp. He was also involved with Camp Orenda and Camp Taconic, two sleepaway camps in upstate New York. At the end of camp, kids were tasked with writing a sentence beginning with each letter of the words "CAMP TACONIC" to describe their experiences that summer. For many campers, the letter "M" was reserved for writing fond memories of Mr. Lugano.
Michael was a practicing Catholic and served many hours at Our Lady of Solace-St. Dominic's Parish. He served as the chairman of the parish council, was a Eucharistic minister, a lecturer, an usher, and was involved in many other events at the church. He also volunteered his time, talents, and treasures to the Idente Missionaries. If there was a need in the church, Michael could always be counted upon to assist.
In his spare time, Michael was an avid patron of Broadway musicals, loved spending time in New York City, was passionate about horse racing, volunteered at the Bronx Zoo, was a Yankee fan, and was a fierce watcher of Survivor. He loved spending time with his family and  friends and enjoying the good things in life. He had a big heart, made sacrifices for those he loved, and was generous with his gifts. We know that Michael is at peace and are grateful for all the love and memories he left us with.
We love you, Unc!
The family will receive friends at a memorial at Joseph A. Lucchese Funeral Home, 726 Morris Park Avenue, Bronx on Thursday, August 31, 2023 from 4 PM to 8 PM.
There will be a memorial mass at 10 AM on Friday, September 1, 2023 at Our Lady of Solace, 731 Morris Park Avenue, Bronx. A private interment will follow the mass.
In lieu of flowers, the family requests memorial donations in Michael Lugano's name to the St. Jude Children's Research Hospital
Share: