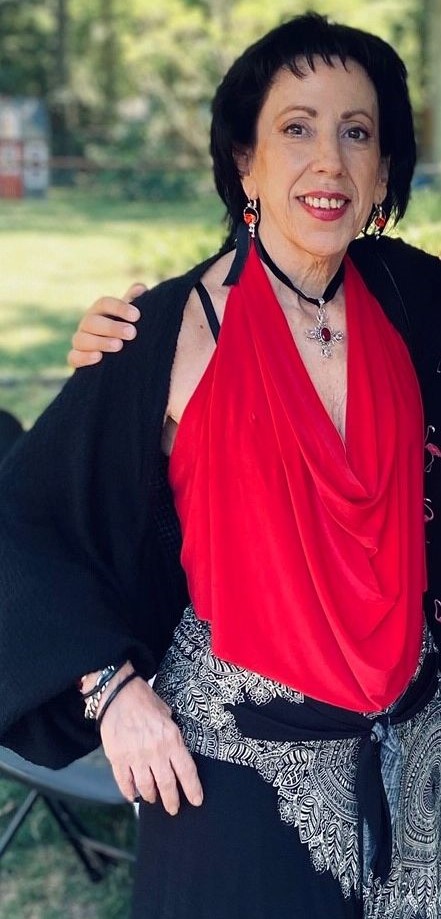 Michele M. Martucci, a lifelong resident of the Bronx, died on April 18, 2022. She was 67.
Ms. Martucci was born on October 29, 1954 in the Bronx to the late Elio and Mary (Scaglione) Martucci. She worked with a great crew at Dayton Industries in the Bronx for nearly 2 decades. She was an avid reader, and especially loved Stephen King. She loved her family from Plattsburgh, New York to Connecticut, but she was a Bronx girl through and through. She loved her bread and treats from our family bakery on Morris Park Avenue. She loved getting lunch on the water on City Island. She loved watching her grandkids play and grow up. She'd often send little gifts in the mail 'just because'. She was a child of the 60's and truly wanted peace for herself and everyone she knew. She was artistic, a great dancer, and a fan of classic rock and classic movies. She was interested in history, science, current affairs, and politics – and could talk about any subject. She loved Greenwich Village and thought it would be great to have a place there. She was adventurous in her younger years, even took up skydiving and swore she would do it again if she had the chance. She was always so much more than meets the eye. She will be loved and missed by all!
She is survived by her sister Elizabeth (Terri); her brother Joseph and sister-in-law Sharon; her only son Michael (Mazzariello); her daughter-in-law Angelina; and her two grandchildren, Ryan and Dominic.
Memorial Service will be Friday from 5-8pm at John Dormi & Sons Funeral Home, 1121 Morris Park Avenue, Bronx. Interment will be private.
Share: