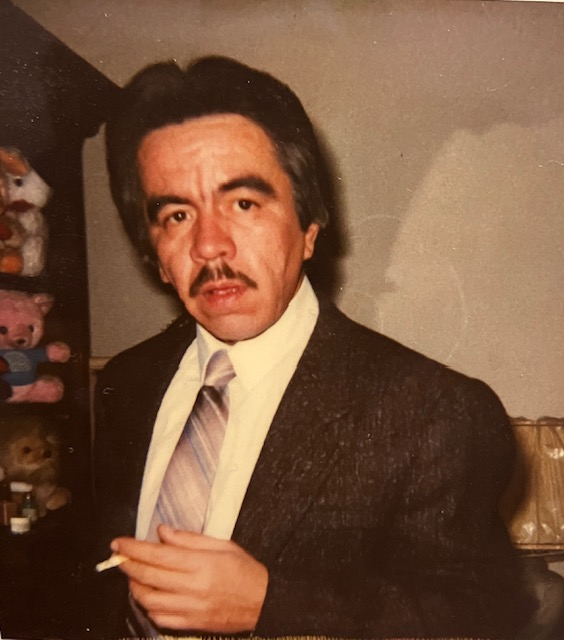 Miguel Angel Torres, a longtime resident of the Bronx, died on May 3, 2023. He was 74.
Miguel was born in Lares, Puerto Rico in 1948. He is survived by his loving wife of 56 years Miriam; his four children, Sandra, Jenny, Mickey and Elvis; his eight grandchildren, Joshua, Amanda, Jacob, Cryslyn, Cristian, Aaron, Steven and Isabel; and two great grandchildren Zachary and Christopher.
Miguel lived in Lares until the age of 22 when he moved to the Bronx with Miriam and the kids. They came to New York in search of a better life and Miguel worked hard to get his Associates degree and learned technical skills that would benefit not only his family but also others in need of help.
Miguel developed his skills and became a man of many talents. He could fix absolutely anything from refrigerators to cars. Miguel was always there when you needed him and took great joy in making sure your problems were solved.
Miguel worked tirelessly to help people not only get what they needed fixed but also to get them where they needed to go. He worked many years as an Ambulette driver as well as a taxi driver in The Bronx. He was an expert driver and navigated the streets of New York with ease in a time where a GPS came in the form of paper maps.
Miguel was a great family man. He loved his family dearly and was the best son, brother, husband, father, grandfather and eventually great grandfather that anyone could ever have. He was a great listener and served as the perfect referee when it came to family disputes. Everyone went to him to vent their frustrations and he always found a way to make you feel better when you were done. His heart was golden and he always went out of his way to help his family in any way. Whether it was as simple as giving his grandchildren a ride to school or coming over to help install an air conditioner in his son's apartment or driving his family to medical appointments, Miguel was always there ready and willing to help.
The love that Miguel had for his family was so evident in the way he treated us all and never disappointed in being there whenever we needed him. He will be greatly missed, never be forgotten and always in the hearts of everyone who came to know him, especially in the hearts of his family that loved him so much.
Visiting will be Saturday and Sunday from 4-8pm at Joseph A. Lucchese Funeral Home, 726 Morris Park Avenue, Bronx. Family and friends wishing to attend the visitation virtually may click the following links at any time during the visiting hours Torres Virtual Visitation Saturday and Torres Virtual Visitation Sunday . The family will be gathering at the funeral home on Monday at 11am with the interment following at 1:30pm at Oakwood Cemetery, 304 Lexington Avenue, Mount Kisco.
Share: