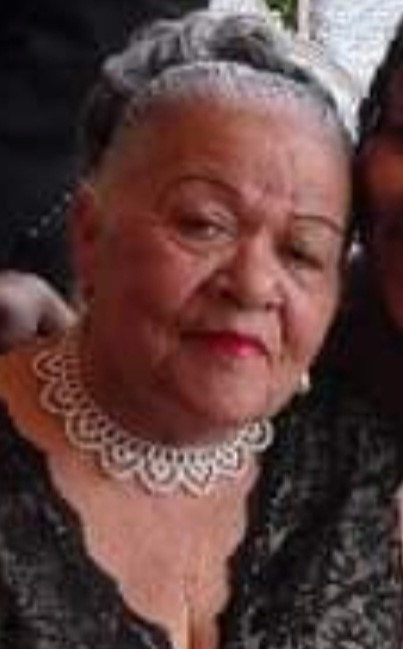 Miriam Sesman Madera, a longtime resident of the Bronx, died on October 8, 2022 at Gold Crest Care Center in the Bronx. She was 89.
Mrs. Madera was born on February 28, 1933 in Arecibo, Puerto Rico to his father the late Daniel and step-mother Victoria Sesman. For over 20 years she worked for the Department of Education- working with the Headstart Program for 7 years. Miriam was a great mother to her children- the Matriarch of her family. Her children had a humble upbringing, however they never went hungry and were always well taken care of. She was a member of Iglesia el Buen Camino Church where she accepted Christ as her personal Savior and was Baptized. Her favorite thing to do was dancing, singing and doing crafts with friends at Casa de Boricua. She had a big heart and was always giving to people in need.
She is pre-deceased by her husband of 48 years Carlos Madera, Sr. Her survivors include her three children, Daniel Guerra and his wife Cathy of Oxford, Alabama, Miriam (Mimi) Madera of Albertson, North Carolina, and Carlos Madera, Jr. and his wife Lynette of the Bronx; four grandchildren, Kristen May, Chaz Guerra, Ariel Guerra, and Leilani Madera.
Visitation will be Wednesday, October 12, 2022 from 4-8pm at Joseph A. Lucchese Funeral Home, 726 Morris Park Avenue, Bronx. Family and friends wishing to attend the visiting virtually may do so by clicking the following link at any time during the visitation Madera Visitation . Interment will be private.
Those who wish to remember Miriam Madera in a special way may give to Casa Boricua Senior Center, their local homeless shelter, or charity of choice.
Share: