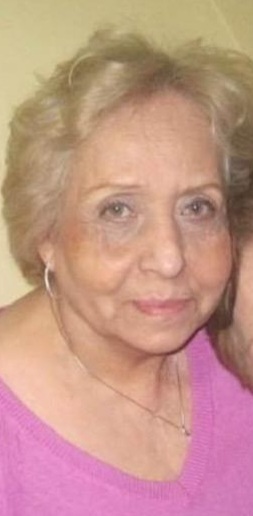 Mirtelina "Mirta" Rivera of the Bronx closed her beautiful green eyes on January 25, 2022 at the age of 80.
Mirta was born to Antonio and Georgina Cruz on February 20, 1941 in Lajas, Puerto Rico she moved to New York where her Bronx tale journey began at the age of 12. She graduated from Jane Addams High School and retired after 32 years of hard work at Pulse Plastic.
Her tale was not always full of rainbows and butterflies but a tale of strength, perseverance, dedication but most of all LOVE, the love for her family. There were many hardships along this journey but she always maintained a loving and caring home for her children while raising them as a single mother.
Mirta wore many hats and everyone's favorite was her ability and skills in the kitchen. She loved and had a special bond with her nieces and nephews. She was a "MOM" to all who needed guidance. You were always welcomed with loving hugs and a wonderful delicious meal.
However, the one hat to surpass everything, the one that was the epitome of her soul was her nurturing, caring and love of her children and grandchildren; she was a mother to them all.
She is survived and adored by her children, Jaime Rivera Jr, and his wife Nancy, David Rivera, Sylvia Pavlinsky and her husband Joshua, Mirta Fuentes and her Husband Mark. Six grandchildren; Jessica and her husband Daniel , Eddie, Irene, David M, Jason and Miranda, as well as four great grandchildren, Aubrey, Evan, Dylan and Julia. She is survived by her brother Antonio Cruz Jr. and Sister Idella Rios and predeceased siblings Angel, Larry, Elba, Marcus, Robinson and Hilton.
Visiting will be Wednesday 4-8pm at Joseph A. Lucchese Funeral Home, 726 Morris Park Avenue, Bronx. Family and friends who would like to attend the visitation virtually may do so by clicking the following link at any time during visitation Rivera Visitation . Interment will be private.
Share: