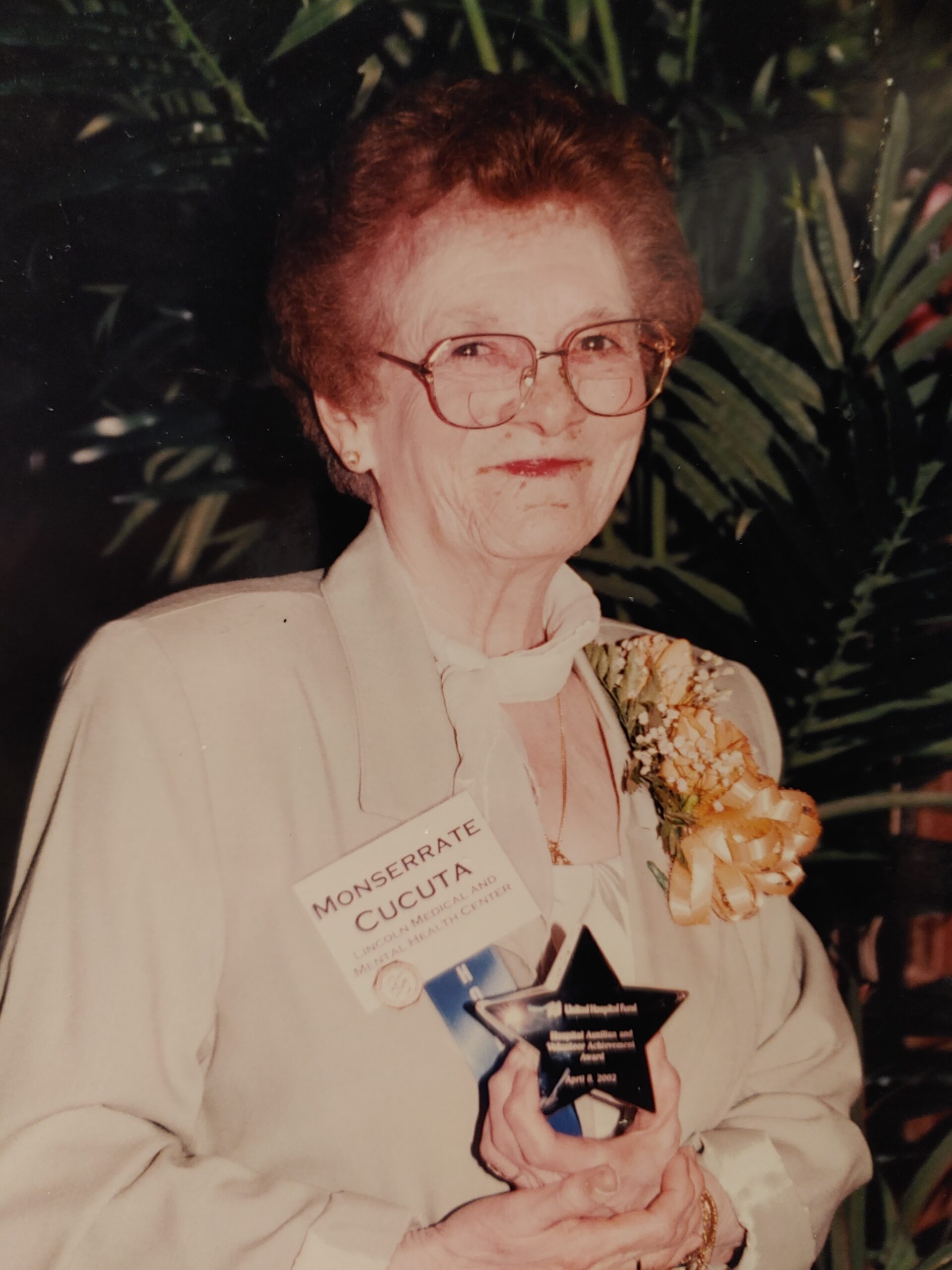 Monserrate "Catin" Cucuta, a longtime resident of the Bronx, died on February 16, 2021. She was 98.
Mrs. Cucuta was born on August 28, 1922 in Puerto Rico to the late Rafael and Elena (Lebron) Cucuta. She was devoted to the Church of St. Pius and eventually St. Luke's Church in the Bronx and a longtime member of the Sacred Heart of Mary organization. She had an incredible work ethic and dedication to volunteerism. She received numerous awards dedicated to her years in volunteering service. She loved her birth island of Puerto Rico and was an avid Yankees fan.
She is survived by her son, Jose Suarez and his wife Sofia; her grandchildren, Cassandra Elena and Nicholas Antonio; her sister, Myrta Delvalle; her brother Ismael Cucuta; Cassandra's mom Jenny Reyes and her husband Edgar; and by her nieces and nephews.
Visiting will be Friday from 12pm to 2pm, with a service at 1:30pm, at Joseph A. Lucchese Funeral Home, 726 Morris Park Avenue, Bronx. Interment will be private.
Share: