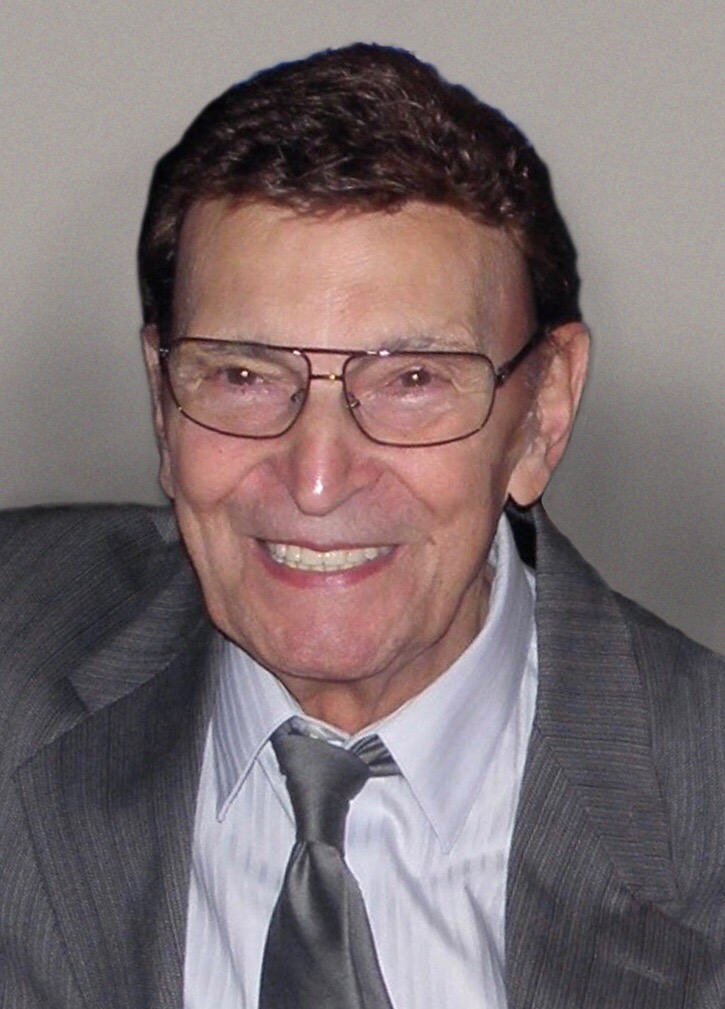 Neil P. Anastasio, a lifelong resident of the Bronx, died on January 3, 2021. He was 92.
Mr. Anastasio was born on April 22, 1928 in the Bronx to the late Peter and Mary (Beneventi) Anastasio. He served in the US Army and was a retired businessman. He owned Pete's Fish Market (named after his Dad) on Westchester Avenue. Everyone who knew him from his store called him "Pete" and his mom Mary worked there with him for many, many years.
He loved to travel the world with his wife and his sister Lorraine and his brother-in-law Angelo. Together they went to many destinations, one better than the next. One of his favorite was Israel in 2015. He found a hobby as an amateur photograph and took thousands of photos throughout the years of family and of the adventures he and his wife went on around the world.
He was as devoted a grandpa as ever they came. He never turned down an offer to play checkers, have a sock fight, watch a movie, play with Buddy or Max, the dogs, or just sit and laugh with his grandsons, Nathan and Benji- the lights of his life.
He is survived by his wife of 51 years, Camille (Castore) Anastasio; his daughter Claudia Napolitano and her husband Anthony; his grandsons, Nathan and Benjamin Napolitano; his sister Lorraine and her recently departed husband Angelo; his nephews Robert, Joseph, Peter, and Austin; and his niece Carly.
Visiting will be Friday from 2-5pm at John Dormi & Sons Funeral Home, 1121 Morris Park Avenue, Bronx. Mass of Christian Burial will be Saturday at 10am at St. Clare's Church, 1918 Paulding Avenue, Bronx. Interment will follow at Pinelawn Memorial Park, 2030 Wellwood Avenue, Farmingdale.
Share: