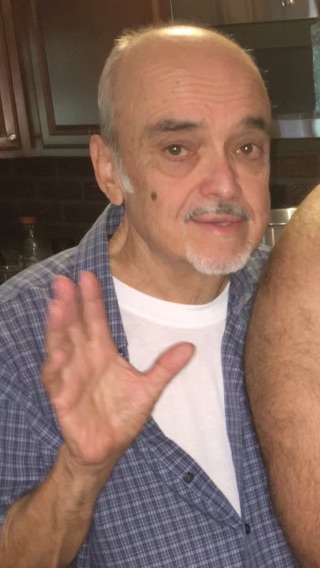 Nelson Rodriguez was born in 1945 in Peñuelas, Puerto Rico and held the pride of his island and his culture all throughout his life. He settled in Spanish Harlem in his early 20s and slowly was able to bring over his wife and sons with much diligence and effort. As a father of 5 young men he knew the importance of being both tough and loving. He always wanted his boys to work hard, do the right thing and always enjoy life with its simple pleasures. Throughout his life Nelson enjoyed outings with his family, having fun with his friends, had an immense love for classic cars, animals, the New York Yankees and a fascination with airplanes. He loved to laugh and tell a good joke! As he aged his love for laughter and humor continued as he could be found chatting with anyone who had a few minutes to listen. Nelson fiercely loved his grandkids and great-grandkids and could be found doting over them whenever they visited whether it was cooking their favorite foods, getting them their favorite snack from the corner store or keeping an eye on one of their parked cars from the family's 20th floor apartment.
He was an incredible man whose heart belonged to his family, his island and his simple pleasures including his cat Tita, his beloved Puerto Rican food and running errands to ensure everyone he loved had everything they could want or need.
He is survived by his wife Irma and four of his five sons Elvin, Wilson, Noel and John along with Ivelisse who was a daughter figure to him; his 12 grandchildren JJ, Nani, Damaris, Alexis, Melissa, Natalie, Nicole, Elma, Elvirita, Maly, Roy and Rey; many great-grandchildren, brothers and sisters; nephews and nieces; cousins and close friends. He joins his eldest son Robert and his siblings in God's grace into the next life.
Visiting will be Friday from 4-8pm at Joseph A. Lucchese Funeral Home, 726 Morris Park Avenue, Bronx. Due to Covid restrictions we require the use of masks and social distancing for all attendees regardless of vaccination status. Family and friends wishing to attend the visitation virtually may do so by clicking the following link at any time during the visitation Rodriguez Visitation
In lieu of flowers the family prefers donations in his memory to The Diabetes Foundation
Share: