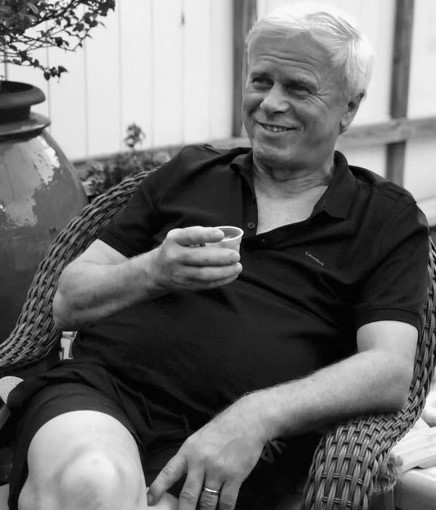 With great sorrow and a heavy heart, the Pirraglia family announces the passing of our brave and caring husband, father, son and brother, Nicolas "Nick" Pirraglia on May 21, 2023.
Nick was born on August 11, 1957 to Vincenzina Viti and Cosmo Pirraglia in Buenos Aires, Argentina. They then moved to the United States in 1972. Nick decided to move to Italy in 1987 to a small town of Capriati a Volturno, a Province of Caserta, Italy. In 1994, he met and fell in love with his beautiful wife, Antima. They got married in July 1995. They had 3 amazing children together. In 2013, to better their lives, they moved to the United States. Since arriving, Nick worked for Mount Sinai Hospital in NYC. In 2022, along with Antima, Vincenzina, Cosmo, Pietro and Stefano, Nick opened Pausa Caffe' in Norwalk, CT. With a dream and tremendous hard work, it became a successful business that is thriving. He will be missed by anyone that knew him, especially his family.
Nick is survived by his mother Vincenzina, wife Antima, children Vincenzina, Cosmo and Pietro, sisters Maria and Elvira, mother-in-law Lina, son-in-law Stefano and daughter-in-law Angela.
Visiting will be Thursday from 4-8pm at John Dormi & Sons Funeral Home, 1121 Morris Park Avenue, Bronx. Mass of Christian Burial will be Friday at 10am at St. Clare's Church, 1027 Rhinelander Avenue, Bronx. Interment will follow at St. Raymond's Cemetery, 2600 Lafayette Avenue, Bronx.
Share: