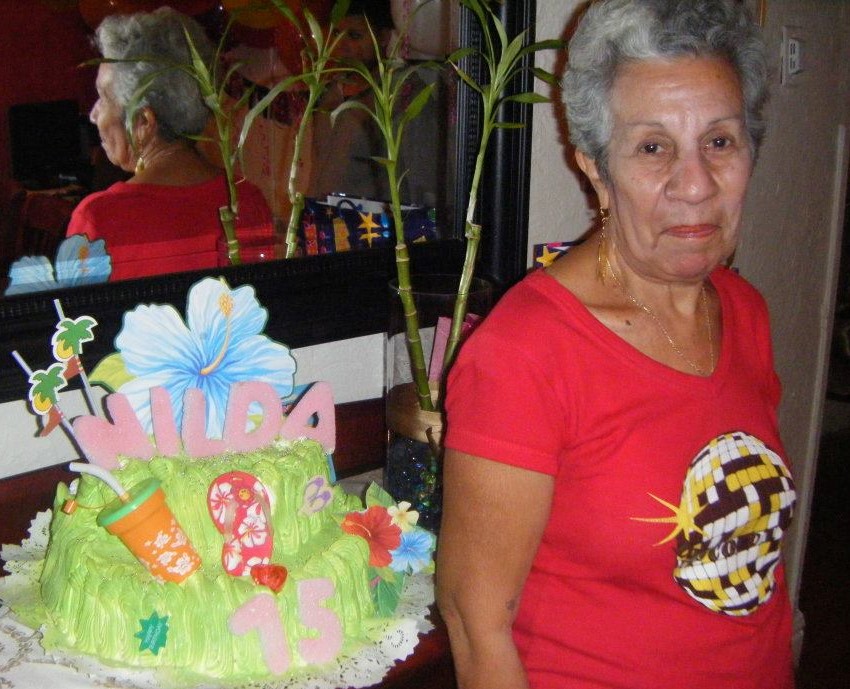 Nilda Esther González González, a resident of Mount Vernon and formerly of the Bronx, died on January 31, 2021. She was 84.
Ms. González was born on October 14, 1936 in Naguabo, Puerto Rico to the late Manuel González Viera and Aurelia González Martínez. She graduated from Eugenio María de Hostos High School and  attended Puerto Rico Junior College- both in Puerto Rico. She was a member of Casa Boricua Senior Citizen Center in the Bronx.
She is survived by her son, Jerry Rosa González and his wife Kelva Báez; her daughter, Jeannette Nogueras González; her grandchildren, María de Lourdes Santiago, Nelson López, Savannah Lynn Rosa, Roland Hernández and Ysaubella Ríos-Báez; and her great-grandchildren, Luis Lorenzo, Marc Santiago, Jaike Lorenzo, Carlos Lorenzo, Erick Lorenzo and Bruno Lorenzo.
Visiting will be Saturday, February 6 from 3-8pm, with a service at 7pm, at Joseph A. Lucchese Funeral Home, 726 Morris Park Avenue, Bronx. Family and friends wishing to attend the visitation virtually may enter Saturday at 3pm Gonzalez Service Interment will be private.
Share: