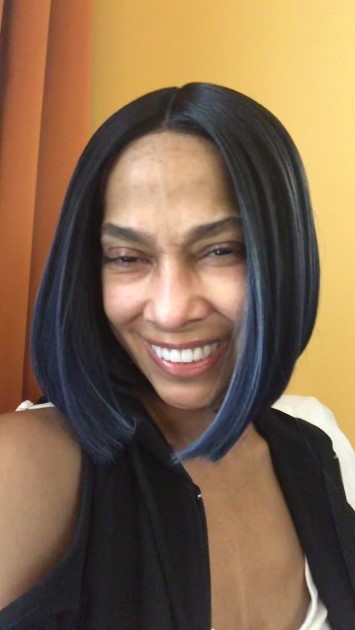 Following a week of fighting for her life in the ICU, Norma Iris Tyler, age 56, passed away peacefully from respiratory failure surrounded by loved ones at The Hospital of the University of Pennsylvania on August 11, 2022. She was born October 2nd, 1965, to Carmen Rodriguez and Felix Alvira in Brooklyn.
She is survived by her six children, two adopted children and only grandchild, who made up the entirety of her world, Chrystal (39), Leroyah (33), Dean Jr. (30), Jean (28), Deandre (26), Deon (23), Anastasia (21) Peyton (16), and Kyro (2).
Our mother attended Kennedy High School where she realized her passion for social and medical service. From there, she worked as a phlebotomist at Montefiore Medical Center. She was an attentive mother, avid fitness enthusiast and devout Christian who enjoyed the freedom of travel, bragging about her children's accolades, and all-around devotee of Marc Anthony and R&B music.
Her love for work was only challenged by the diagnosis of mixed connective tissue disease, systematic lupus, pulmonary hypertension, and interstitial lung disease, among others. Her second chance at life happened November 17th, 2017, when she received a miraculous bilateral lung transplant. With it, our mother was able to travel across the country on several occasions to go on her first amusement park ride in decades at Disneyland, see her grandchild in North Carolina, and take her last born to his graduate school in Illinois.
There came its own trial and tribulations with her stroke which had a lingering effect on the motor function of her left arm and short-term memory loss. Despite the pressure, our mother adapted to attending physical therapy three times a week and medicine routines on whiteboards throughout her apartment to regain whatever independence she felt was at stake.
Aside from her children, Norma is survived by her sister and brother-in-law, Carmen and Daniel Guzman, their daughter Amanda Guzman, along with several cousins and innumerable family friends.
Viewings will be held on Friday, August 19 from 9am to 11am at Joseph A. Lucchese Funeral Home,  726 Morris Park Avenue,  Bronx. Family and friends wishing to attend the visitation virtually may do so by clicking the following link at any time during visiting hours Tyler Visitation Then guests will depart at 11:30pm the same day to attend the burial service at Rosehill Cemetery, 355 Linden Avenue, Linden, New Jersey. Family and friends wishing to send flowers or gifts may contact the funeral home at 718-828-1800 for coordination if needed.
Share: