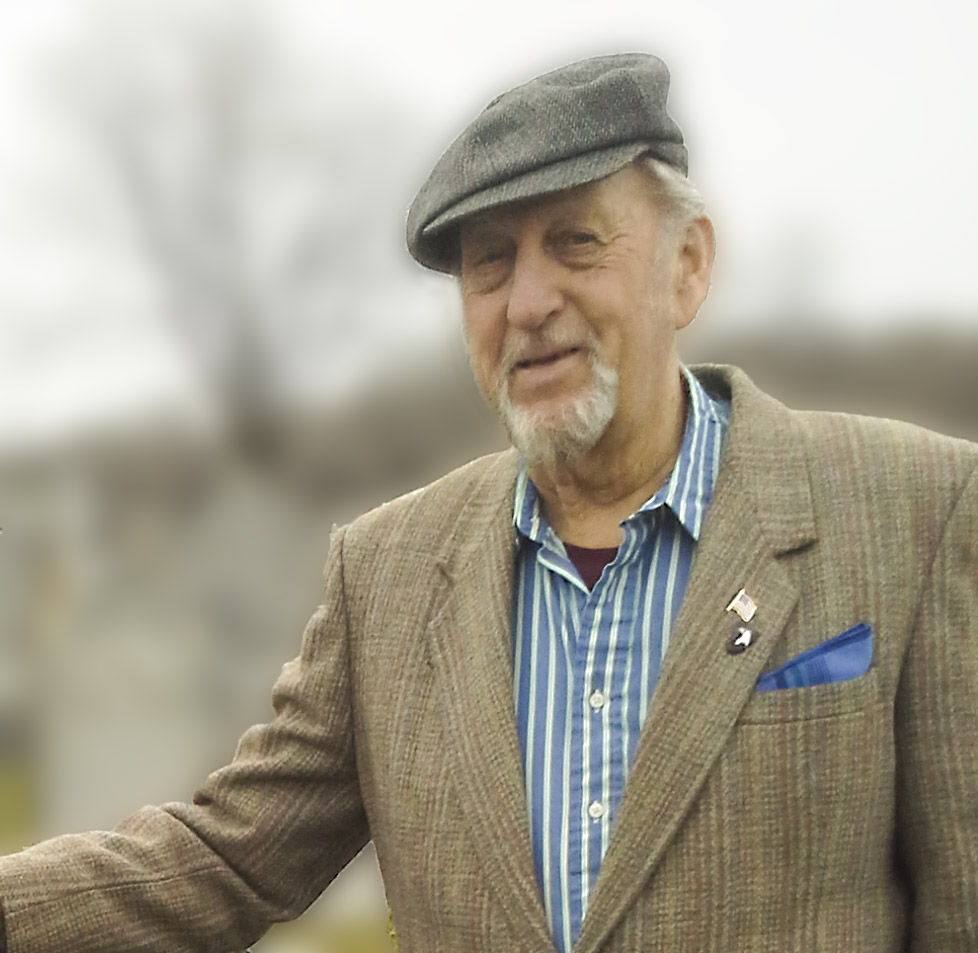 Egil Falcon Jorgenson was born on February 7, 1925 in Norway. When his mother, the late Gretta Jorgenson came to America, she married, settled in New York City and changed her son's name to Norman Egil Moore. He joined the U.S. Army at 18 in May of 1943 until October 1947. When his first official training for the Gliders was abruptly cancelled, he joined the Paratroopers. Norman was in the 15th Airborne, 102nd Division Infantry, 407th Regiment E Company in wartime (WWII) during the Occupation. His ETO (European Theater of War) was from September 1944 to February 1946, 1-1/2 years overseas.
After serving his country, Norman found his niche serving customers in the high-end Danish store called Old Denmark with its first location on 57th Street and Lexington Avenue in New York City. After 20 years, Old Denmark moved to 133 East 65th Street off of Madison Avenue. With many of its customers being New York's elite such as Gloria Vanderbilt, Old Denmark stayed at this location for another 27 years. Norman was soon known as "Old Denmark's Charmer" written up numerous times in both Avenue and The New York Magazine. He worked for Old Denmark for 47 years until the day he retired in 1994.
Norman married Doris Ann Farago, a widow at 26 with a one year old (Bernadette) and a five year old (Anthony) on June 3, 1956. Soon to follow were two more sons, Bruce and Joseph. They raised their family in the Van Nest section of the Bronx. He is pre-deceased by his wife Doris A. (nee Farago) Moore, who died on March 19, 2017. Norman is survived by his daughter, Bernadette Ferrara and her son Dylan Ferrara; his sons, Anthony Ferrara and wife Geraldine (Sparks) Ferrara with their children Caitlin and Michael Ferrara, Bruce Moore with his daughter Jessica Anne Moore, and Joseph Moore. Norman was a wonderful Poppy to his grandchildren, Dylan, Caitlin, Michael, and Jessica Ann. He loved his family, his home and his community. Norman will always be known to anyone who met him as a true gentleman with a great smile.
Visiting will be Sunday, July 26, 2020 from 3pm to 7pm at Joseph A. Lucchese Funeral Home, 726 Morris Park Avenue (corner of Hunt Avenue) Bronx, NY 10462. Mass of Christian Burial will be Monday, July 27 at 10am at St. Dominic's Church, 1739 Unionport Road, Bronx, NY 10462. Interment will follow at St. Raymond's Cemetery, 2600 Lafayette Avenue, Bronx.
As an expression of sympathy, flowers or memorial contributions are welcomed. Should family and friends desire, memorial contributions may be done online at https://fisherhouse.org/ways-to-give/
Share: