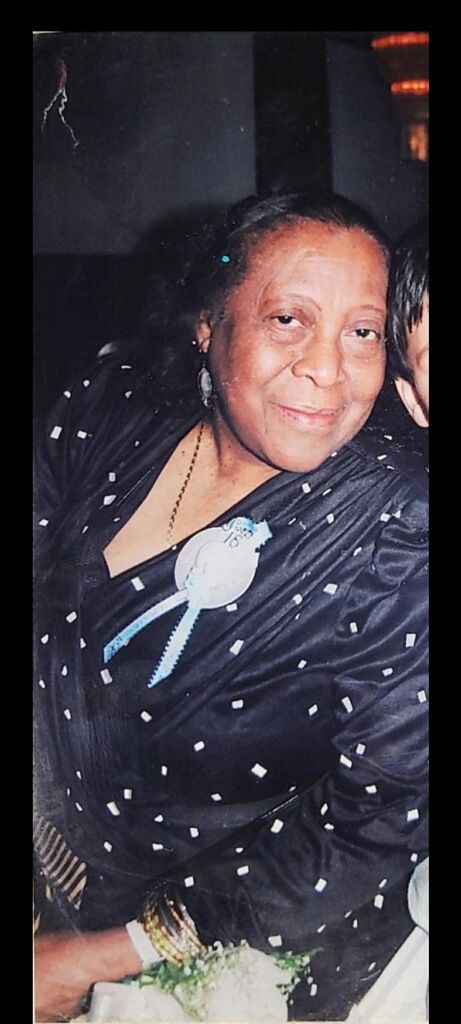 On June 16, 2021, at the glorious age of 89, Ofelia Villalon was called home to take her place in God's kingdom.
Born on November 8, 1931 in Santiago De Cuba to Josefa and Pablo, she married her husband Idilio Villalon and gave birth to three daughters named Milagros, Maira, and Ania, as well as three sons named Rafael, Juan and Javier. In 1970, Ofelia and her family migrated to the United states and resided in Bronx, New York for over fifty years. Ofelia was best known for her courageous spitfire personality and the overwhelming sense of love and compassion she generated throughout her family and community. Her natural talent of caring for others carried over into her professional career, the most essential line of work, the Health Field. She was a devoted Catholic and faithfully attended Saint Simons Stock Catholic Church.
Ofelia was a role model to her family and friends, with a motherly ambiance that drew many people to her; people who sought her guidance and wisdom. She was a very respected figure in her community and the glue that held her family together. Most of all, Ofelia was a confident leader who wasn't afraid to face life's challenges head on.
Ofelia is survived by her living children Milagros, Juan, Javier and Ania; her grandchildren Felix, Erica, Natasha, Jesus, Marcel, Amanda, Anthony, Steven, Mariah, Veronica, and Vivian; as well as her great grandchildren Payton, Maison, Alexa, Lincoln, Delilah and Michael. To her family she was a joyous and carefree spirit who loved to clean the house while blasting Cuban music for hours. To her grandchildren and great grandchildren she was the Abuela with all the answers and the foundation that paved the way to an adventurous life.
Ofelia was the greatest example of "living life to the fullest", and for the many years that she has blessed this world with her love and grace, she leaves behind nothing but joy, happiness, many wonderful memories and teachings that will carry on with those she has left behind for generations and generations. Ofelia will truly be missed, but her presence and impact will live on forever.
Visiting will be Sunday from 3-7pm at Joseph A. Lucchese Funeral Home, 726 Morris Park Avenue, Bronx. Family and friends wishing to attend the visiting virtually may do so by clicking the following link at any time during the visiting hours Villalon Visiting Interment will take place Monday at Woodlawn Cemetery, East 233rd Street & Webster Avenue, Bronx.
Share: