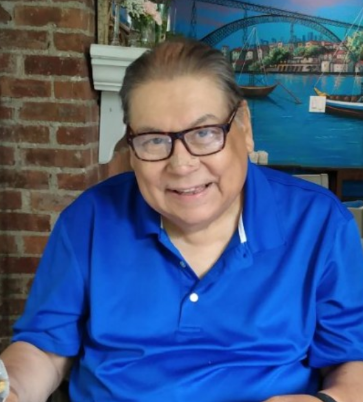 Raymond M. Holguin, a longtime resident of the Bronx, passed in peace on September 26, 2023. He was 81.
Mr. Holguin was born on March 1, 1942 in New York City to the late Segundo Ramon Holguin and Rosa Maria Rivera. Preceded in death by his parents, Segundo Ramon Holguin, and Rose Maria Holguin and brother, Rafael Salas. Loving husband and companion to Maria Santana-Holguin. Loving brother of Carmen M. Holguin and Evelyn R. Holguin-Haga. Loving father of Daphne K. Holguin-Roman (Nick), Christina R. Holguin-Pierce (Gary) and Jessica J. Holguin-Almendarez (Tyrone). Proud grandfather of Juliana (Julio), Alexa (Chase), Jessica Ashley, Leon Ray, Joshua, Christopher, Annabelle, Raymond, Jessica Jr. Great grandfather of Jeyson, Caleb, Gwendolyn, Maddox, Solomon, and Isaac. Further survived by nieces, nephews, Joy, Glennis, Christian, Bianca, Ariel, Gabriel, Giselle, Camilo. Loving goddaughter, Alicia. Loving and longtime best friend, Benjamin and other relatives, and friends. Raymond will be fondly remembered by family and friends as a loving husband and father, a friend to all and distinguished NYS Court Officer of thirty-three years, Grand Master of Grand Lodge State of New York Independent Order of Odd Fellows, volunteer and contributor to various associations, Lion's Club, The Salvation Army, Grand Lodge State of New York Independent Order of Odd Fellows, Friends of Willie and others through the NYS Court System and Religious Organizations. Served and was honorably discharged from the Army of the United States of America on the 31st day of March 1968, and honorable discharged from the Army National Guard on the 20th day of December 1963. Alumnus of Bishop Dubois High School. Raymond enjoyed an abundant life and will most be remembered for forging long lasting and great friendships and his love for his family.
Visiting will be Thursday from 4-8pm at Joseph A. Lucchese Funeral Home, 726 Morris Park Avenue, Bronx. Family and friends wishing to attend the visitation virtually may do so by clicking the following link at any time during the visitation Holguin Virtual Visitation  Interment will be at St. Raymond's Cemetery, 2600 Lafayette Avenue, Bronx.
Share: