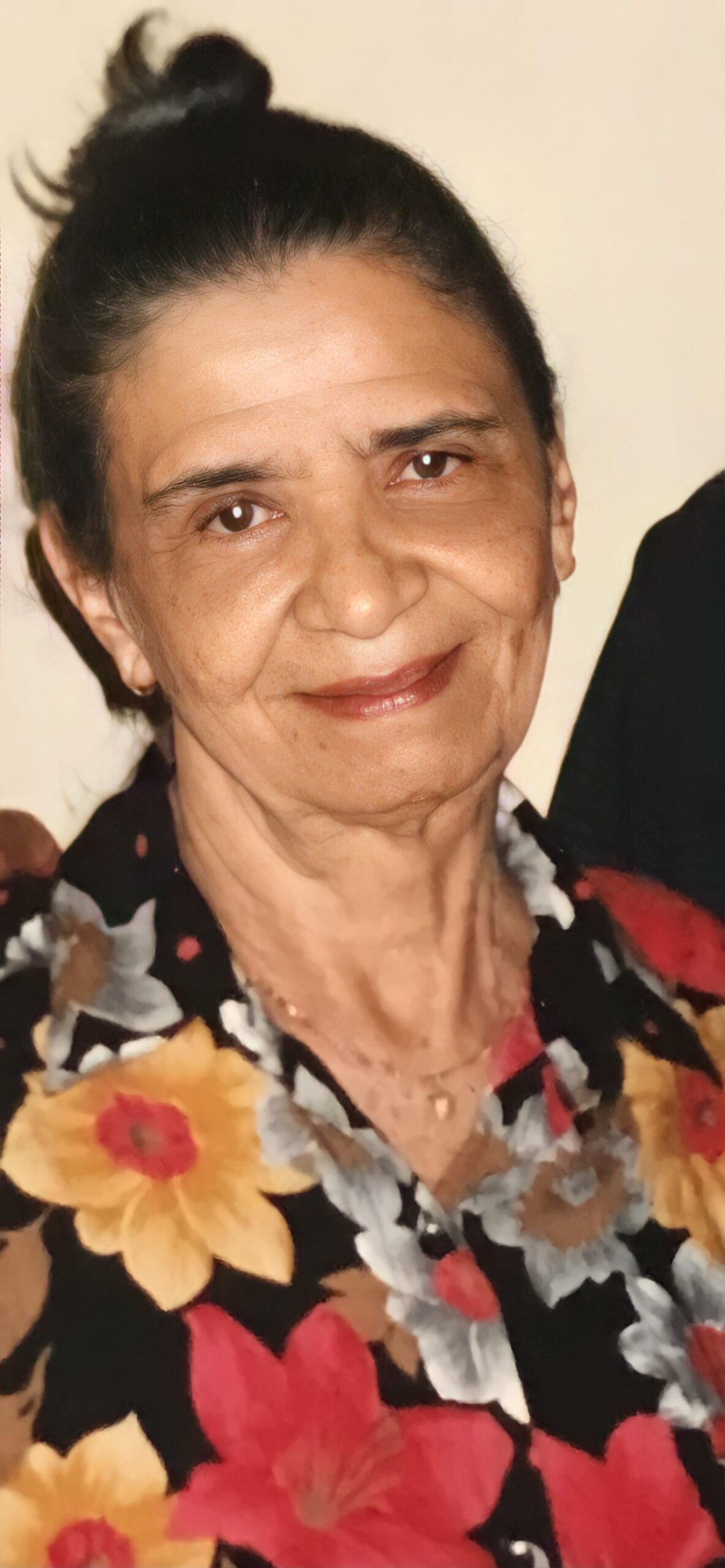 Ricarda Herminia Lemoine, age 96, passed away January 26, 2022, at Montefiore Hospital in The Bronx, New York.
Ricarda also known as Caita was born on May 14, 1925 in Restauracion, Dominican Republic. She moved to Dajabon to pursue her studies as a Nurse and Teacher of Economics. She was amongst the first students of the Altagracia School in Dajabon. Ricarda had her first son at the age of 25. She had nine children by the age of 39. Ricarda moved to Guayubin in 1957 where she lived a modest and noble life. She wanted a brighter future for her children and grandchildren. In the year 1989, Ricarda came to the United States of America at the age of 65. She worked taking care of children for a short period before retiring due to her age. Ricarda worked hard to successfully bring her children to the United States of America. Ricarda became a United States citizen at the age of 92.
Ricarda was a devoted member of the Catholic Church. She enjoyed playing bingo and had dozens of crossword puzzles. She enjoyed collecting small sculptures of farm animals. Ricarda treasured her grandchildren and children and never failed to help them as much as she could. Ricarda will be deeply missed by her family, friends, and all that knew her.
Visiting will be Tuesday, February 1, 2022 from 10am to 12pm at Joseph A. Lucchese Funeral Home, 726 Morris Park Avenue, Bronx. Family and friends wishing to attend the visitation virtually may do so by clicking the following link at any time during the visiting hours Lemoine Visitation
---
Ricarda Herminia Lemoine, de 96 años, falleció el 26 de enero de 2022 en el Hospital Montefiore en The Bronx, Nueva York
Ricarda también conocida como Caita nació el 14 de mayo de 1925 en Restauración, República Dominicana. Se mudó a Dajabón para continuar sus estudios como Enfermera y Profesora de Economía. Fue una de las primeras alumnas del Colegio Altagracia en Dajabón. Ricarda tuvo su primer hijo a la edad de 25 años. Tenía nueve hijos a la edad de 39. Ricarda se mudó a Guayubin, en el año 1957, donde llevó una vida modesta y noble. Quería un futuro mejor para sus hijos y nietos. En el año 1989, Ricarda llegó a los Estados Unidos de América a la edad de 65 años. Trabajó cuidando niños por un corto período antes de retirarse debido a su edad. Ricarda trabajó duro para traer con éxito a sus hijos a los Estados Unidos de América. Ricarda se convirtió en ciudadana estadounidense a la edad de 92 años.
Ricarda era un miembro devoto de la Iglesia Católica. Le gustaba jugar al bingo y tenía docenas de crucigramas. Le gustaba coleccionar pequeñas esculturas de animales de granja. Ricarda atesoraba a sus nietos e hijos y nunca dejaba de ayudarlos tanto como podía. Ricarda será profundamente extrañada por su familia, amigos y todos los que la conocieron.
El velorio se llevará a cabo en Joseph A. Lucchese Funeral Home, 726 Morris Park Avenue, Bronx, el 1 de febrero de 2022 a las 10 a. m. Los familiares y amigos que deseen asistir virtualmente al velatorio pueden hacerlo Lemoine Visitation
Share: