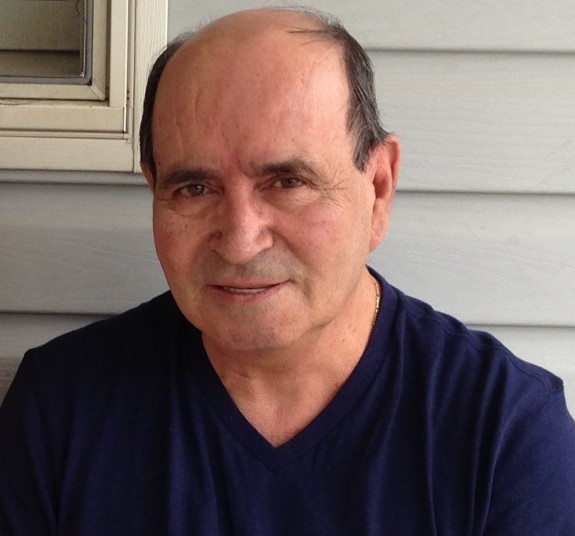 Ricardo Castro, 75, left our present world on January 9, 2022. He passed away surrounded by his loving family – wife, daughter and sons in his final 3 weeks, hours, seconds at his bedside in Montefiore Nyack Hospital. There was enormous, supportive connections in his final weeks from his loving entire family, relatives and friends in tri-state area, throughout the US and Argentina.
Ricardo was a warrior throughout it all; surviving stronger and much longer than medical averaged expectations but sadly his illness advanced last early fall, to then hardship, physical struggles and ultimately pain.
Ricardo was born on March 30, 1946 in San Juan Argentina. He immigrated to USA in 1970. First landing in Miami on his first plane ride and then moving up to NYC in under a month's time. He hustled because of his outstanding work ethic and always an honest days work. Shortly after being sponsored and becoming a member of Local 79, a mason and scaffolding laborer. He built from ground up and restored so many beautiful NYC iconic landmarks with his own mind, hands, body and soul. Ricardo's family and friends can think of him when they look or walk by the Seaport, Citicorp tower, Guggenheim museum, Museum of Natural History, Metropolitan Museum of Art, Lincoln Center, Carnegie Hall, Russian Tea Room, United Nations Presidential Security Bunker, HS of the Performing Arts, SAKs 5th Ave., the Statue of Liberty – a top the torch flame- and so many more structures.
Ricardo dedicated his life and love to his wife, Aida whom he met in 1974 and her daughter, Connie; becoming a loving husband and father when they married on December 20, 1975. Then later also became a dedicated father to his sons Ricky and Mario Castro. He also was a wonderful grandfather to Vannessa, Austin and Isabella Castro; and to Julian, Jaden and Sofia Cruz; and great-grandfather to Nathaniel Ezra Parson. In addition Ricardo is survived by his brother, Carlos Roberto Castro, and sisters Antonia Noelia Castro, Graciela Edith Castro.
He was predeceased by his father, Pedro Noe and mother, Antonia Prudencia Castro, and sister Nilda Elena Castro.
Ricardo was passionate in tandem about home here in the great USA, and his beautiful Patagonia homeland of Argentina. He loved the company of his personal and work friends, and family over delicious food and wine. Loved and was a great fan of almost all sports and even a soccer coach. Great fan of the Yankees, Mets, tennis but most of all soccer, and his home club Velez, the Argentine National Team, Maradona, Messi and Pele. Also he found great joy in seeing his sons play sports and then later in last 2 decades his grandkids. His happiest moments also were watching soccer matches with his son Ricky and the family.
Ricardo was a renaissance man – from pop culture, history, global travel, deep patron of the arts from theatre, music, dance, fine foods, spoke Italian and Spanish beautifully and mastered English yet with an accent we all loved; found tranquility in fishing or simple joy in lingering over fine company and food to many lively discussions; and an enormous film buff. His favorite actors Brando, McQueen, Bronson, DeNiro, Newman, Hoffman, and Pacino. The sounds of the drums and singing anthem cheers at soccer matches was heaven to his ears; as good as Argentine tangos and milongas or folk music from "los gauchos". Ricardo especially loved hearing and watching performances of Mario's outstanding vocal and theatrical performnaces; and Connie's dance and theatre performances. He was always an amazing motivator and supporter for his children to follow their education, gifts and joys. Ricardo was a great fan of Pope Francis because of his missionary life long work, moral fabric and modesty, and yes also because he was a fellow Argentine. All would agree that if Pope Francis was a Rabbi or of any faith he would have been just as big of a fan! It was never for him about organized institutional religion but about actions, ethics, humanity and spirituality – the love and respect of all.
A simple sip of maté to share with him is probably the best lasting image of peace for all of us to envision him.
Ricardo's Memorial Mass:
Saturday, January 15th 2022
11:00am – noon
Our Lady of Solace Church
731 Morris Park Ave
Bronx, NY 10462
*All invited to attend with mask protocol.
Following a light fare gathering, details TBA at service, with mask protocol.
Those unable to attend can attend virtually on FB live stream.
A kind side note, in lieu of flowers below are charitable projects relatable to his soulful interests:
The Nature Conservancy in Argentina
Share: