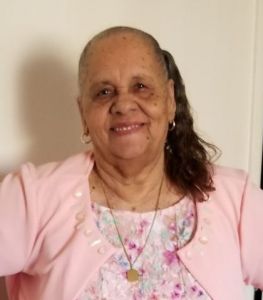 Rosa Bertha Taveras Del Valle, a longtime resident of the Bronx, died on July 11, 2018. She was 81.
Mrs. Taveras was born on March 26, 1937 in San Juan de la Maguana, Dominican Republic to the late Victor and Angela (Vidal) Del Valle. She is survived by her husband Rafael Taveras, whom she married on August 14, 1960; her children, Rafael L. Taveras, Angela Brito and her husband Alfredo, Encarnacion Marte, Guillermo Taveras, Victor Miguel Taveras, and Ana Davis and her husband Jonathan; her grandchildren, Rafael J. Taveras, Melissa Taveras, Eugenio Delarosa, Shanyl Marte, Joel Marte, Luis Taveras, Naliber Taveras, Victor M. Taveras, Bryan Taveras, Amanda Taveras, Brian Taveras, Alexander Davis, and Joanna Davis; six great-grandchildren; her sisters, Miguelina Vidal and Milagros Vidal.
Visiting will be Saturday 4-8pm at Joseph A. Lucchese Funeral Home, 726 Morris Park Avenue, Bronx. Interment will take place at Cementerio Nacional Maximo Gomez, Santo Domingo, Dominican Republic.
As the premier Bronx funeral home we invite you to contact us with any questions you may have at 718-828-1800, by email at Info@JosephLuccheseFuneralHome.com , or by visiting our Bronx funeral home.
Share: