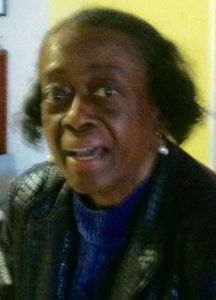 Rosetta Larry, a lifelong resident of New York City, died on December 31, 2019. She was 84.
Ms. Larry was born on January 31, 1935 in New York City. She earned a Master's Degree in Social Work and worked as a social worker for many years before her retirement.
A memorial service is scheduled for Saturday, February 8, 2020 from 11am to 1pm at Joseph A. Lucchese Funeral Home, 726 Morris Park Avenue, Bronx.
Share: