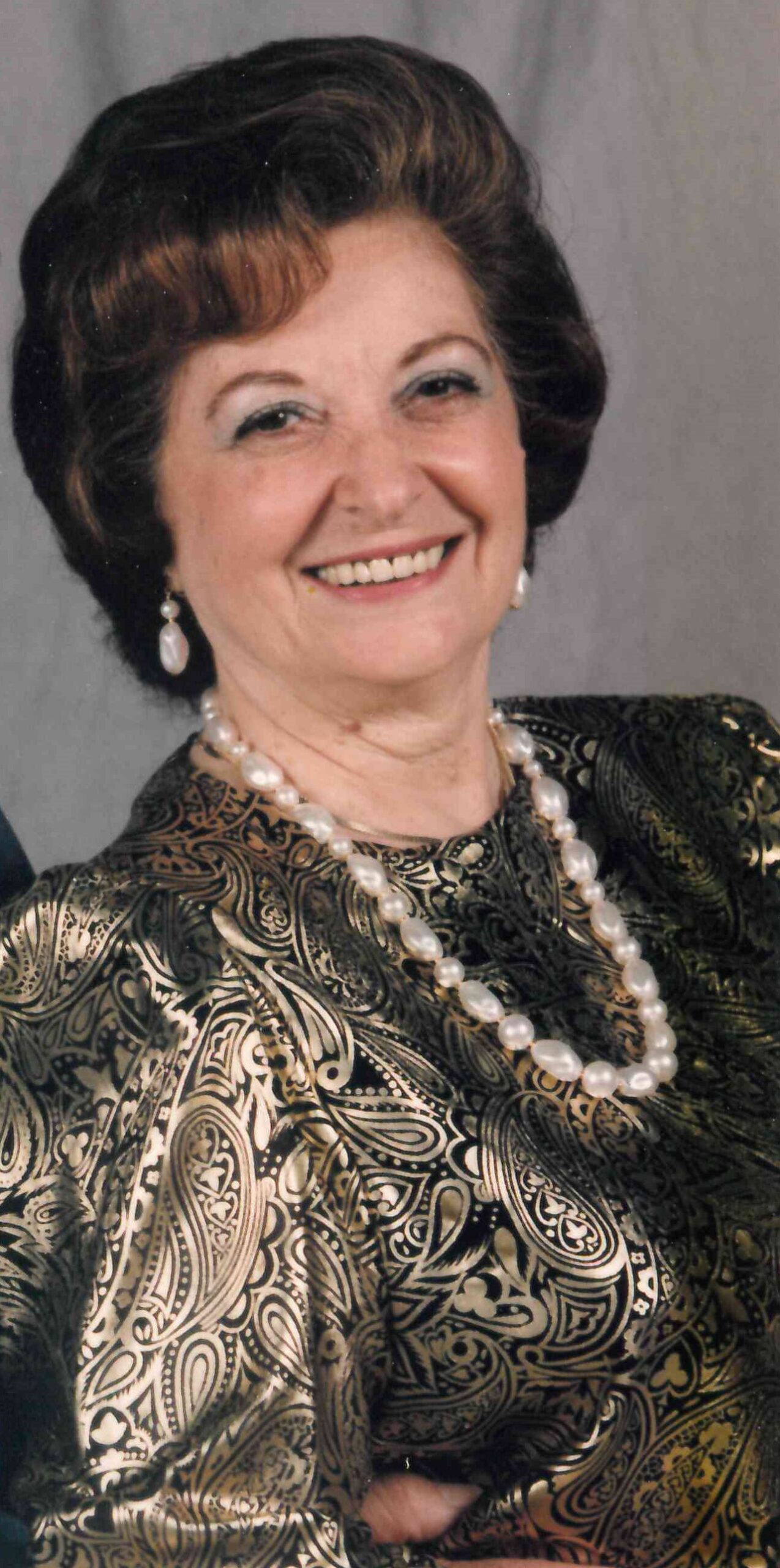 Theresa Dragone, a lifelong resident of the Bronx, died on January 6, 2021. She was 93.
Terry was born on February 12, 1927 in New York City to the late Luigi and Rosa (Scalzetto) Palazzo. Feisty and red-headed, Terry lived a long and varied life. In the 1930s — though a young girl herself — she left school to help her widowed father raise her younger brothers. In the '40s she held various jobs in Manhattan including leatherwork and assembly line manufacturing. She was a homefront garment worker during WWII as she waited and prayed for her sweetheart, Richard, to come home from the Pacific. They would marry after his safe return.
During the 1950s, '60s, and '70s, she assisted her husband as he established and grew their grocery business, and later in life, in the 1980s and 1990s, she put on a smock and started a new career as a floral assistant at her nephew's family florist. All along, she kept a meticulous home in the Bronx: her great pride and joy.
A pious and generous woman, Theresa goes on to Eternity to be reunited with her seven brothers and sisters, her recently-departed nephew, Louis, Sr., her beloved husband, Richard, and most of all, her dear daughter Janet, who passed decades ago, and whom she missed so terribly: a most joyful reunion, indeed.
Visiting will be Friday, March 19 from 8:30am to 10:30am at Joseph A. Lucchese Funeral Home, 726 Morris Park Avenue, Bronx. Family and friends wishing to join the visiting virtually may do so by clicking the following link at any time during the visitation Dragone Services Mass of Christian Burial will be Friday, March 19 at 11am at St. Clare's Church, 1918 Paulding Avenue, Bronx. Interment will follow at Gate of Heaven Cemetery, 10 West Stevens Avenue, Hawthorne.
Share: