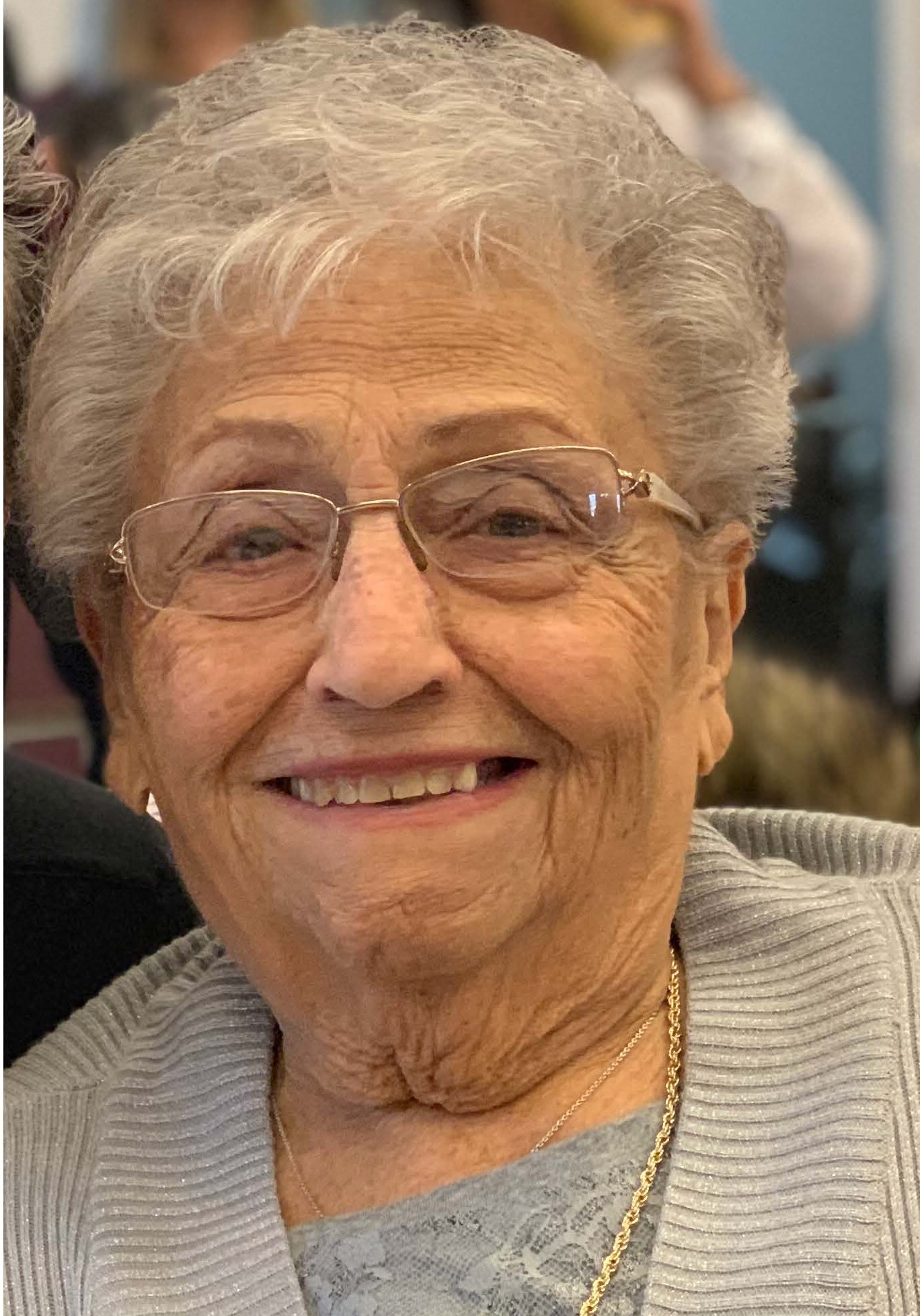 On December 26th, 2021 Vicki Verderame passed away peacefully in her sleep at 89 years old. She was born on December 10, 1932 to the late Dominic and Grace Scarano Guido. On September 19, 1953 she married her sweetheart Frank Verderame. For many years before her retirement she worked as an executive secretary for the National Multiple Sclerosis Society.
A mother, wife, grandmother and a dear friend to many, Vicki was the heart and soul of a large and loving family. She lives on through her daughter Ginny Staluppi and her husband Joe; her son John Verderame; youngest daughter Grace Verderame; her grandsons, Joseph Staluppi and Francesco Staluppi and grand-dog Luigi and her sister Lena Guido. She lives on through her many loving cousins and her lifelong girlfriends, "The Jaguars" and her card playing "Garbage Girls". For those who had the pleasure of knowing her understood that she loved to cook and loved to laugh. Vicki sat at the head of her dining room table because she was indeed the source of affection and welcoming hospitality to all. Her memory serves as a reminder to give love and appreciation to our families, and to give kindness to all.
Although Vicki was a lifelong resident of the Bronx, she loved the beach and loved to travel with loved ones. Whether it was Alaska, Aruba, Las Vegas, or her beloved San Francisco, Vicki brought a sense of adventure and discovery, laughs and life-long memories with her.
Sadly, she is predeceased by her brother Harry Guido and her sister Bella Tomasulo whom we all remember with loving kindness.
Visiting will be Wednesday from 4-8pm at John Dormi & Sons Funeral Home, 1121 Morris Park Avenue, Bronx. Family and friends wishing to attend the visit virtually may do so by clicking the following link at any time during the visiting hours Verderame Visitation . Mass of Christian Burial will be Thursday at 10am at St. Clare's Church, 1027 Rhinelander Avenue, Bronx. Family and friends wishing to attend the mass virtually may do so by clicking the following link on Thursday at 10am (link will be provided). Interment will follow at St. Raymond's Cemetery, 2600 Lafayette Avenue, Bronx. In lieu of flowers the family prefers donations in her memory to The National Kidney Foundation or The American Diabetes Association
Share: