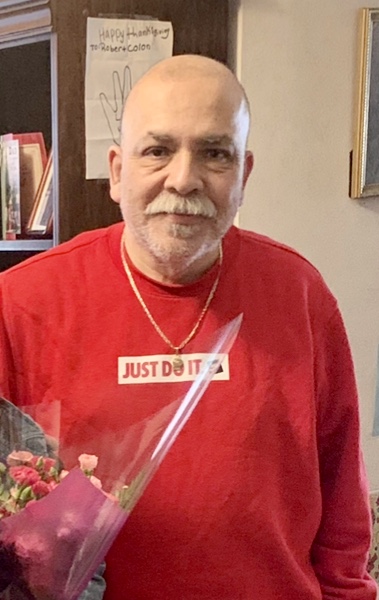 The obituary I couldn't, but had to write, about my beloved older brother, Victor Colon, the keeper of my secrets, my life witness and my best friend.
Victor Colon, an extraordinary human being, an animal lover, my wonderful older brother and my best friend, died on May 9, 2020, after suffering a cardiac arrest. Victor was 61 years old
Victor was the best person I ever knew. He looked out for me when we were kids and as adults, he was always there for me. He had the biggest  heart, the sharpest mind, the most encompassing soul ever lent to this earth.
Victor was a man who didn't have a mean bone in his body. He was a warm friendly man and he had a great sense of humor and enjoyed making jokes to make people laugh. His favorite holiday of the year was Christmas. He had many wonderful qualities which included basic goodness and generosity. Victor was very close to his family, to his friends, and also his beloved cat.
Now that Victor has passed away, of course there is emptiness and pain, confusion and maybe even anger at death coming to a man of only 61 years, but in many ways, the gift of Victor's Life is still here with us. He lives on in our memories and stories.
Brother, my mind knows you are in a better place, where there is no pain. You are at peace I understand that, I just wish I could explain it to my heart. The fact that you're no longer here will always cause me pain but you're forever in my heart until we meet again.
Share: