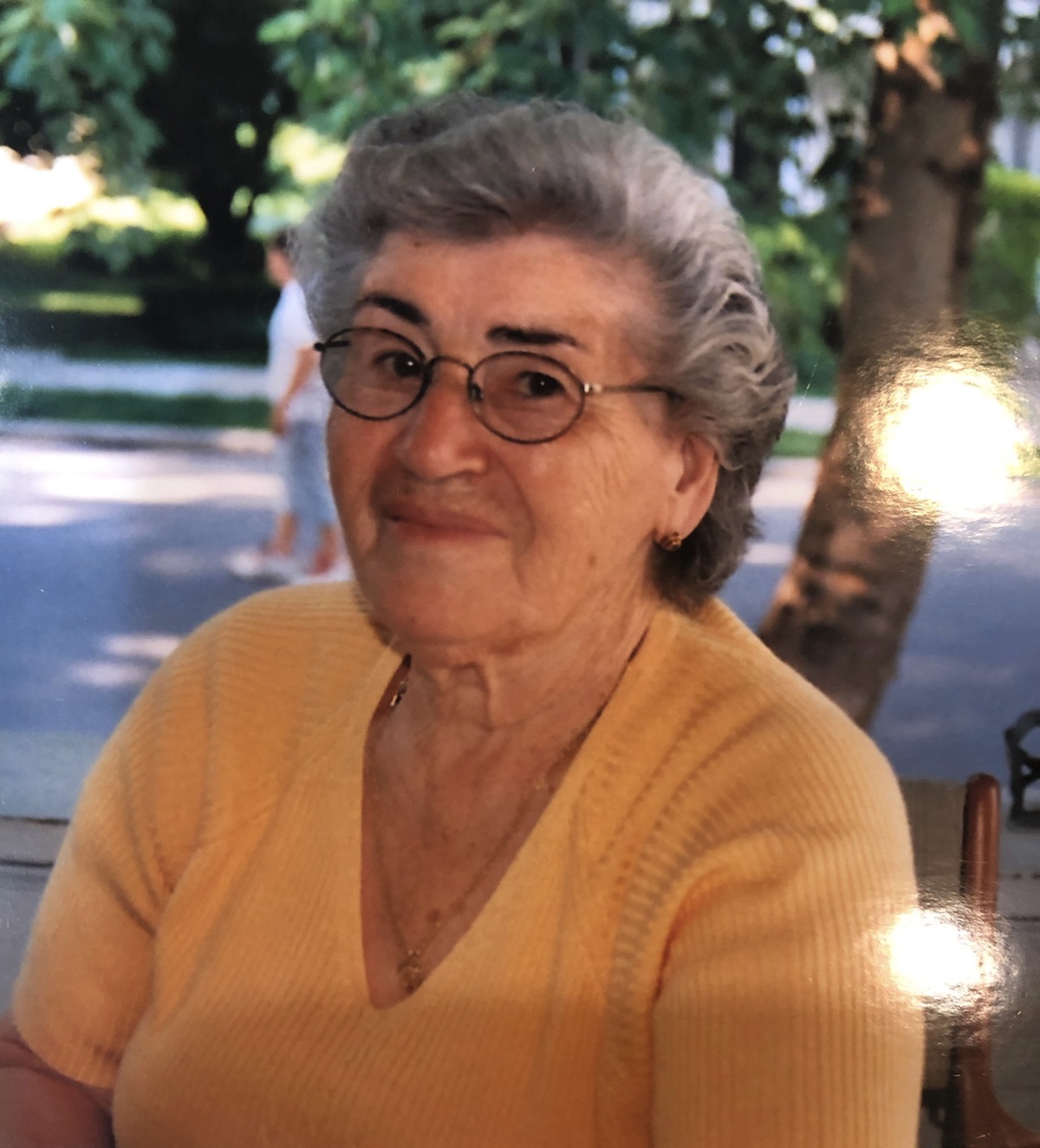 Filomena Caputi, a long-time resident of the Bronx was born on October 16, 1930 and passed away on February 2, 2022. With her husband and young family she embarked on a journey to immigrate to the United States and reached its shores on January 12, 1967.
She was an exceptional cook who could easily put ingredients together to create the tastiest of dishes, had a natural ability to attend to her many plants/flowers and abundant garden, and worked as a seamstress for many years demonstrating her talent for details, tailoring, and dressmaking.   She possessed many talents, but will be mostly remembered for being a loving and caring person and one loved by many.
She was a dedicated wife (Antonio, predeceased) and mother, an independent, resilient, and wise woman.   Filomena is survived by her sons and daughters: Mario, Franco, Rosa, Silvana, Marcello (Sherry), Sergio, and Aldo (Dawn).  Grandchildren Maurizio (Diana), Nadia, Anthony (Mary), Fabio, Angela, Daniele, Adamo, Sergio Jr., Dante, and Alexa. Great grandchildren Alessia, Lorenzo, Massimo, and Rio.
Visitation will be held on Sunday, February 6th from 3-8pm at John Dormi & Sons Funeral Home, 1121 Morris Park Avenue, Bronx, NY 10461 (718-863-2000). Mass of Christian Burial  will be held on Monday, February 7th at 11am, St. Clare's Church, 1027 Rhinelander Avenue, Bronx, NY 10462. Entombment will follow at Woodlawn Cemetery, East 233rd Street and Webster Avenue, Bronx.
In lieu of flowers, please donate to the charity of your choice.
Share: