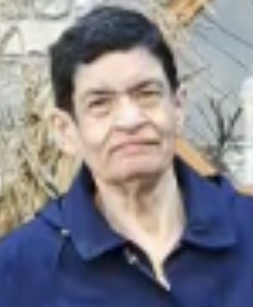 Blanca Gerena was born on November 3, 1956, in Puerto Rico to her parents Nereida Lopez Gerena and Enrique Gerena.  She is survived by her 5 siblings Nelson, Wilson, Edwin, Miriam and Brunilda. She loved her 2 nephews Mark (Markie) & Henry and her nieces Amber and Melissa.
Blanca was special needs but had a heart of gold always had a smile for family, friends & neighbors. She loved visiting family, especially Willie's house get-togethers, shopping and CC Island like she called City Island.  She adored Bengie, as she got ill they shared lots of time together.
God needed an Angel and said, your suffering has to stop and took you with him to enjoy yourself with Mom and Dad.  We will miss you immensely God Bless you all and until we meet again. Love you Blanca, Mami & Daddy.
Visiting will be Thursday & Friday from 4-8pm at John Dormi & Sons Funeral Home, 1121 Morris Park Avenue, Bronx. Family and friends wishing to attend the visitation virtually may do so by clicking the following link at any time during visiting Gerena Virtual Visitation Mass of Christian Burial will be Saturday at 10am at St. Thomas Aquinas Church, 1900 Crotona Parkway, Bronx. Interment will follow at St. Raymond's Cemetery, 2600 Lafayette Avenue, Bronx.
Share: