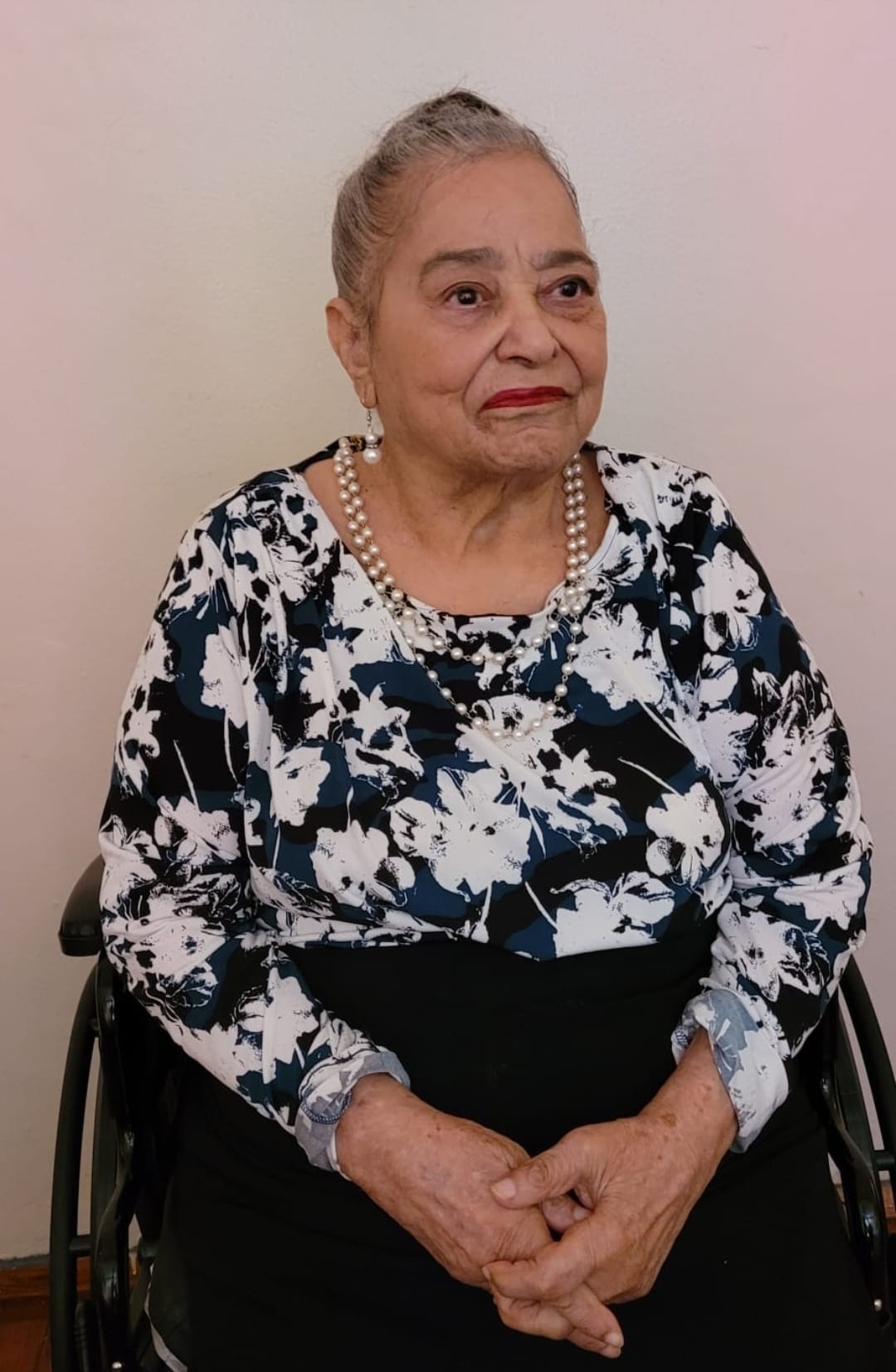 Blasina Rodriguez (Mama), 95, beloved mother, grandmother, great-grandmother, and great-great-grandmother, departed to be with the Lord and her son, Jose Antonio Cabrera (Chepe), on June 29, 2023. Born to Fermina Tejada and Sixto Rodriguez Billaman in Imbert, Puerto Plata, Dominican Republic, she will be missed dearly.
Blasina was a remarkable woman with many talents beyond being a homemaker. She was an excellent cook and also skilled with a needle and thread, as evidenced by the high quality of her creations. She always looked stylish and classy, and everyone who knew her admired her impeccable fashion sense. Whether she was attending a family gathering or running errands, she never failed to turn heads with her fashionable outfits. She paid attention to detail, and always looked polished from head to toe. Her pasteles en hoja were mouth-watering, and her intricate knitting projects were wonderful examples of her limitless talent. What made Blasina truly special was the love and creativity she put into every stitch and every bite, leaving behind a heartwarming and nourishing legacy for her family.
Those who knew her will always remember her unyielding love and commitment to her family, which was driven by her unwavering Christian faith, values, and adoration for her Lord and Savior Jesus Christ. Her teachings and legacy will continue to be passed down for generations to come.
Blasina is survived by her daughters: Maria (Lily), Maria Luisa, Brunilda, and Hilaria (daughter-in-law); grandchildren: Jennifer, Hillary, Hari, Christian, Amaury, Emmanuel, Maria Elena, Melissa, Luis, Farrah, Bertha, and Anthony; great-grandchildren: Joshua, Jacob, Natalie, Sarai, Luciano, Gabriel, David, Adela, Gilbert, Marco, Angel, Anthony, Max, Natalie, Hari, and Jose; and great-great-grandchildren: Amy and Tony.
Visiting will be held on Friday, July 14, 2023 from 4:00pm to 8:00pm at Joseph A. Lucchese Funeral Home, 726 Morris Park Avenue, Bronx, New York. Family and friends wishing to attend the visitation virtually may click the following link at any time during the visiting hours Rodriguez Virtual Visitation  Family and friends will meet at the funeral home on Saturday, July 15 at 10am. The interment will follow at Woodlawn Cemetery, East 233rd Street and Webster Avenue, Bronx.
Share: