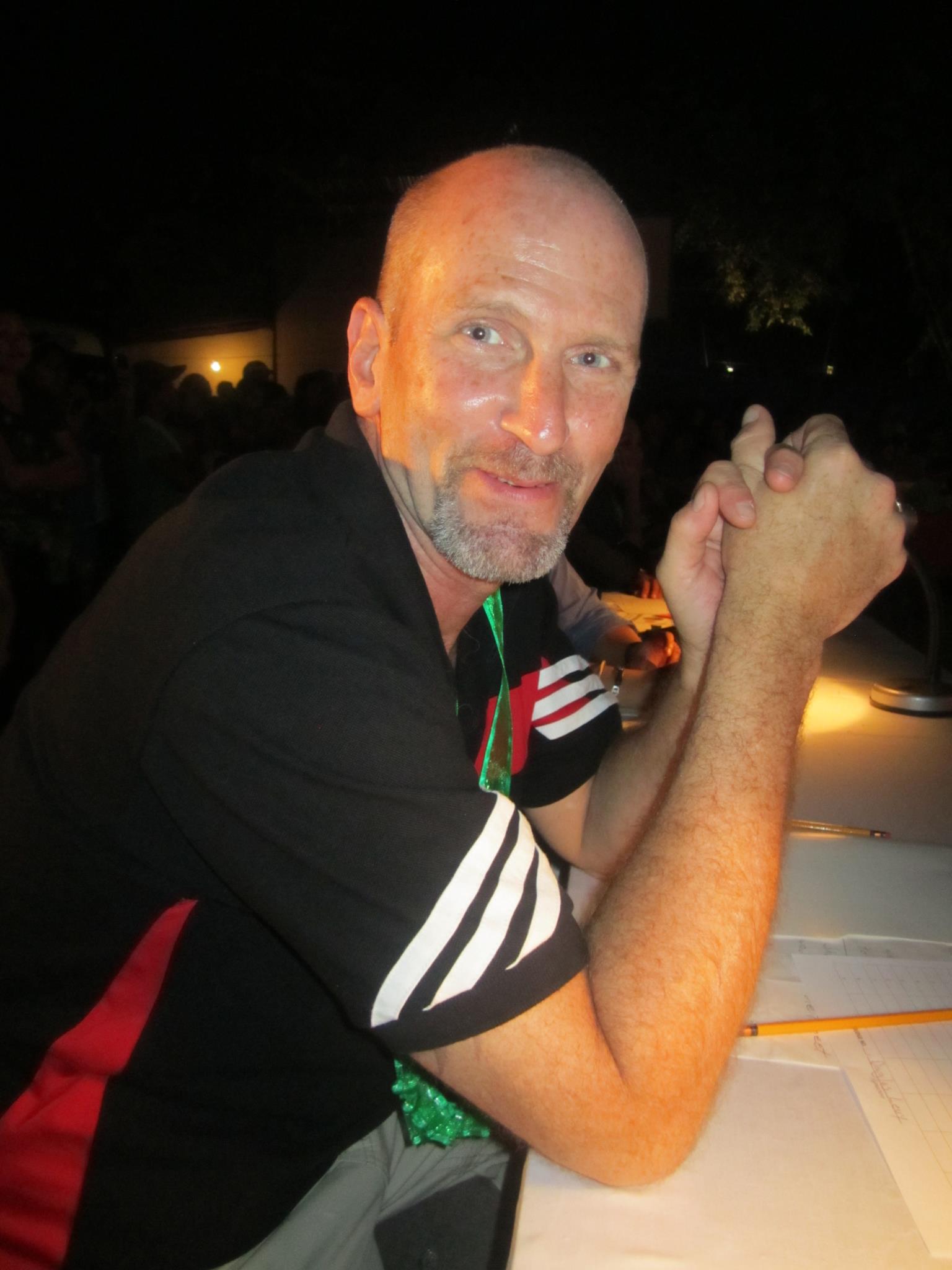 Douglas George Levy, was born in Astoria, Queens, New York, on October 30, 1960, a welcomed third addition, to the Stanley & Lillie Levy family, adored by his big sisters, "Suzy" and "Jany". He was first known as "Dougie", the apple of his father's eye and his mother's little treasure. In his first year, the family moved into their first house in Babylon, NY where they lived for only a short time before Stanley tragically fell ill with cancer. To cope with his illness, Lillie moved the family back to Queens where he sadly passed away just before Doug's second birthday.
The family continued living in Queens for five more years where sister Janice and Doug, closest in age to each other, formed their close personal bond as they shared friends and life experiences through the years. In 1968, Lillie was able to realize her dream to have a house once again in the suburbs, and moved the family to Matawan, New Jersey. It was here, in the "O" section of Matawan, that Doug formed some of his deepest lasting friendships, people he would come to think of as the family that you make, his soul brothers and sisters.
After graduating from Matawan Regional High School, he worked in the telephone industry for many years as a technician, proud of his skills, being able to keep up as the technology changed. The following years were often difficult and turbulent, but through the efforts of St. Christopher's Inn at Graymore, he found sobriety, stability and was able to renew both family and long-time personal relationships.
The last twelve years have been happy ones. Doug began living in the Bronx, NY with his dear friend & companion, Gene Silubrico and through Gene's connections, Doug traveled to many places in the US and overseas and became an adopted member of the Silubrico family in Iloilo City, Philippines. Doug loved traveling to his adopted home, had many adventures there and was always made to feel special. He leaves behind his godson, Lax, and many beloved nieces & nephews, aunts, uncles and cousins. At Christmas 2016, Gene & Doug welcomed Yam, a little all-white Shih Tzu/Poodle mix, with great personality and energy, whom Doug adored and which brought him great joy.
Doug liked to say, when asked about his education, that he graduated from the "School of Hard Knocks, The University of Life." He was smarter than he gave himself credit for, interested in the world and people around him, well read and loved talking history and politics. He enjoyed cooking, tinkering with cars, going to concerts, traveling and spending time with friends. He was passionate about motorcycles, hockey, the Yankees and Giants, sports overall, old television shows and music, music, music, especially rock n' roll. He once said his dream job would have been as a DJ for classic Rock N' Roll.
In addition to his Filipino family, Gene & Yam, many heartbroken friends, Craig, Cosmo and Annie, his soul family, he leaves behind sister Sue, and Janice's children, nephew Michael Reichman and niece Stephanie Reichman, and cousin Judith Adam-Zwelling.
He was funny and often goofy and had a huge heart. If you were his friend, he gave you his full support through thick and thin. He will be greatly missed.
Visiting will be Sunday from 1-3pm at Joseph A. Lucchese Funeral Home, 726 Morris Park Avenue, Bronx. Family and friends wishing to attend the visitation virtually may do so by clicking the following link at any time during the visiting hours Levy Visitation Interment will be private.
If you would like to make a charitable donation in Douglas's memory, please consider St. Christopher's Inn, Office of Mission Support, P.O. Box 303, Garrison, NY 10524. Donations may also be made online at St. Christopher's Inn
Share: