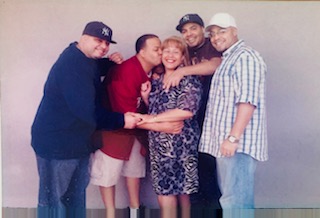 ldalmi Lachapelle, a pillar and lifelong resident of the Bronx, died on June 16, 2022 at the tender age of 69.
Idalmi was born on June 24, 1952 in Mayaguez Puerto Rico to Enrique and Blanca Perez both whom are deceased. In addition to her sister Blanca Perez and her four sons Giovanni, Michael, Edwaind and Christian Lachapelle. She is also survived by her four amazing daughter-in-laws Veronica, Kelly, Jessica and Nene. During her long life Idalmi was blessed to be able to know and enjoy her 12 grandkids and 5 great grandkids, All who she loved and shared great memories with.
Idalmi was a kind-hearted loving mother who raised four young men all on her own. A talented mother incredible grandmother, loving great grandmother and thoughtful friend she was also an accomplished real estate manager. Idalmi was known for doing anything need for her family and friends always putting the needs other before that of her own.
OUR MOTHER, OUR FRIEND, OUR QUEEN FOR EVER … MAY YOU REST IN PLEACE.
Visiting will be Tuesday, June 21st from 4-8pm at Joseph A. Lucchese Funeral Home, 726 Morris Park Avenue, Bronx. Mass of Christian Burial will be Wednesday, June 22nd at 10am at our Lady of Solace Church, 731 Morris Park Avenue, Bronx. Cremation will follow at Woodlawn Crematory, East 233rd Street & Webster Avenue, Bronx.
Share: