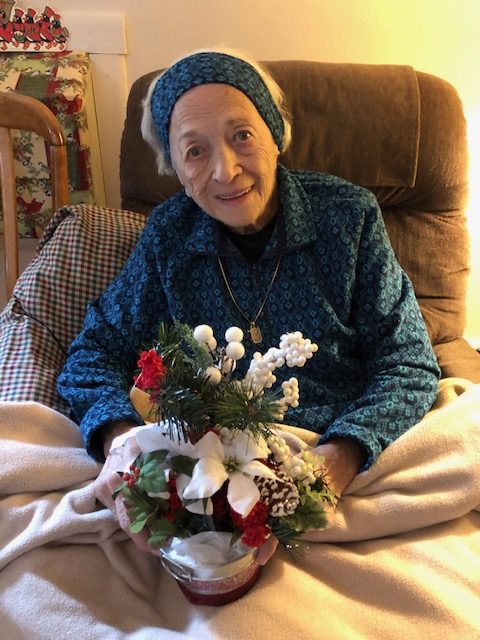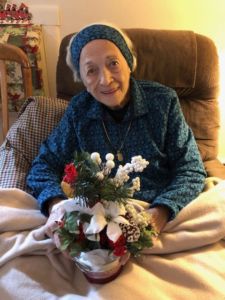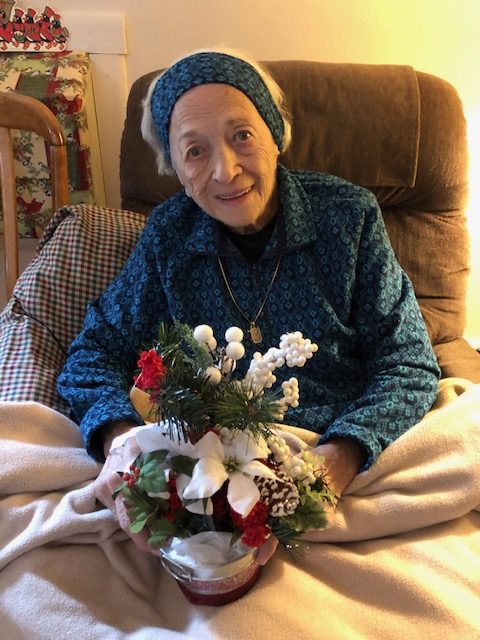 "A mother is a person who can take the place of all others, but whose place no one can take."
Our beloved mother, Mrs. Jennie Bianco, passed away quietly and peacefully, in the early morning hours of Thursday, April 2, 2020, at age 97 years.  She was born in Manhattan, on November 26, 1922, to Emidio and Marie Ventura, and she always enjoyed the fact that her birthday coincided with the celebration of Thanksgiving.
Jennie was predeceased by her devoted, loving husband, Frank Anthony Bianco, and their infant son, Francis.  She was part of a big, Italian family of wonderful brothers and sisters, namely:  Joseph, Dominic, Daniel, Josephine, Laura and Marie.  All of them now rest together in heavenly peace.
Jennie was a loving, devoted mother to her children Dominic and Albina, mother-in-law to Nicholas Gaudino, and a proud "Nonna" to granddaughter Elizabeth, and her husband, Jason Abrahamsen.  Our Mom's whole life centered upon the traditions of family and faith.  She taught us profound lessons by her simple example of how to worship God and care for people.  She was an excellent cook and a talented seamstress.  She perfected a secret recipe for "Sunday Gravy", and she coaxed an old, favorite sewing machine to keep making magic stitches.
Things began to change slowly but surely in 2014 with a hip fracture, and the onset of dementia, and Jennie was blessed to remain at home in the extraordinary care of her son, Dominic.  Given the limitations of the current pandemic, our Mom will be cremated on Saturday, April 11th.  Two private Masses have been celebrated in her honor, and a memorial service will be planned in the future.  Mostly, we ask for your continued prayers, any donations may be made to:
Our Lady of Solace Church
731 Morris Park Ave.
Bronx, NY  10462
or
St. Clare of Assisi Church
1918 Paulding Ave.
Bronx, NY  10462
Share: