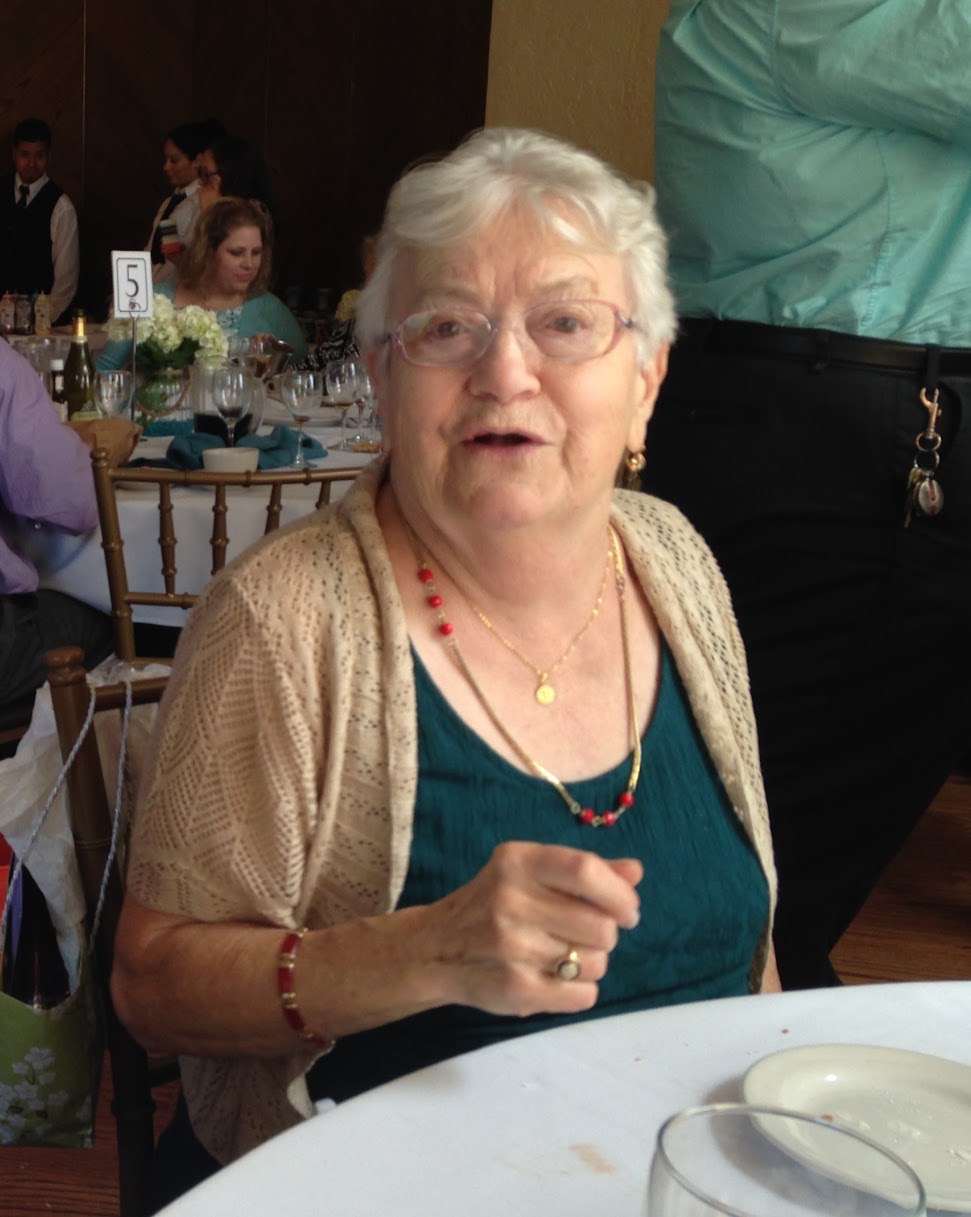 Maddalena Berti, of Lincroft, New Jersey, passed away peacefully on August 24, 2021, with her family by her side.  She was born to the late Angelo and Maria Busani, on June 18, 1930 on the East Side of Manhattan, but was raised in Viannino, Italy, a small rural village in the hills of Parma, Italy.  She completed primary school and spent her childhood on her family farm.
Maddalena's fearless, courageous, and independent spirit was evident at the tender age of 18, when she sailed from post-World War II Italy to New York City, aspiring to a better life in America.   After settling with relatives in  Parkchester, she worked as a seamstress in Manhattan and took night classes at Walton High School.   She became proficient in the English language and was a lifelong avid reader.  She met the love of her life, Daniele, whom she wed in 1952; they were inseparable until his death in 2009.  They raised their daughters Dorothy and Christina in the Bronx, starting out in an apartment in Soundview, buying their first home in Pelham Bay, and their last home there near Pelham Parkway.   In the early 1990's they retired to an idyllic life in Olivebridge, in the Catskill Mountains.  Maddalena loved the country, so reminiscent of the rolling Italian Dolomites. When the time came to downsize they settled on the Jersey Shore, near their daughter Christina.   They adapted remarkably well to their new (almost) beachfront setting, and delighted in living so close to Chris and her family.
The death of our matriarch leaves an emptiness in many hearts.  Maddalena was a devoted mother and dear daughter; cherished sister to Raimonda, Antonio and Raimondo, all deceased; and a loving sister-in-law, aunt, grandmother, neighbor, and friend.    All who met her were charmed by her accent, her concise yet witty comments, her direct and confident stance, and her wealth of experiences and talents, which she shared readily, whether solicited or not.    She made friends effortlessly, in her Bronx apartments, her Jersey Shore condo, her country home, and lastly her senior building.
She epitomized the "stay-at-home mom."   Her utmost priority was caring for and nurturing her family, and she excelled at this profession.  Maddalena cherished her children, nephews, nieces, grandchildren, and great-grandchildren, all of whom she supported without fail.  She leaves behind only beautiful memories. Her talent for cooking and baking was extraordinary.  Everyone looked forward to her meals.  She would prepare dinners whose flavors would remain on your palate for hours, as the aroma wafted outside through the windows.  She was always happy to share her recipes with her family, or anyone interested in the culinary arts, though it was always best to watch her in action, rolling out countless yards of fettuccine.   She was an impeccable seamstress and gardener until her last days, mending clothes on her beloved vintage Singer which Daniele gave her as a young bride, and tending to the kitchen garden.  She was passionate about music, singing Italian love songs and dancing to the accordion were among her favorite pastimes.  Maddalena leaves a legacy of love and family pride.
She is survived by her daughters, Dorothy Dellapina (Gus) of Stamford, CT, and Christina (Dr. Peter Litwin) of Oceanport, NJ.   She is the adored Nonna of grandchildren Matthew (MacKenzie), Philip (Jessica), Sophie, Perry, and Rose; and great-grandchildren Dominic, Jack, and Lorenzo.  A beloved aunt to Henry Cordani, Andrew Busani, Angelo Busani (deceased), Adriana Busani, Rene Vergendo, Gianfranco Bramini (deceased), Piergiorgio Bramini, Stefano Bramini, and many more in Daniele's family in Italy.
Visiting will be Monday, August 30, 2021 from 8:30-10:30 am at John Dormi & Sons Funeral Home, 1121 Morris Park Avenue, Bronx.  Mass of Christian Burial will be Monday, August 30, 2021 at 11:00 am at St. Clare's Church, 1027 Rhinelander Avenue, Bronx. Interment will follow at Gate of Heaven Cemetery, 10 West Stevens Avenue, Hawthorne.  In lieu of sending flowers please make  donations in her memory to St. Catharine Academy, 2250 Williamsbridge Road, Bronx, New York  10469, in support of a scholarship fund.
Share: