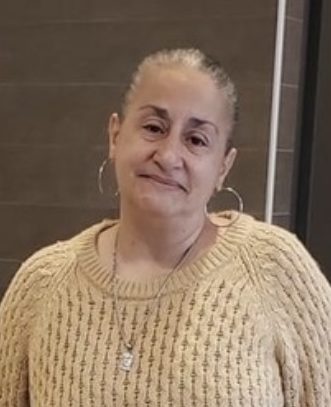 Isaiah 41:10
"He will wipe every tear from their eyes, and there will be no more death or sorrow or crying  or pain. All these things are gone forever"
Sixta Tejeda, better known as "Lola" to her close loved ones, age 59, descended into glory May 16th, 2020
Our Dear Sixta is survived by her mom; Eduarda; her four marvelous children; Mercedes, Michelle, Joseph & David; five caring grandchildren; Amber, Noah, Joshua, Joseph & Mason & one loving great grandchild, "Julio" who will miss her terribly. She is also leaves behind her seven sisters & four brothers.
Sixta was born October 8th, 1960 in Bronx, New York. She was known for her ability to make any and everyone feel at home with her beautiful smile and her more than giving soul. She bought joy and happiness to everyone she came across. She was known in her community for giving the shirt right off her back.
Sixta will be missed most for her delicious cooking, her colorful language, the sweet smell of perfume that always radiated off her when she walked by, her amazing sense of style, the sound of her voice & we can't forget her collection of Jordans. Her children want everyone to remember that their sweet mom was filled with so much love, compassion, happiness and selflessness. Till we meet again.
"Dearest mother, you left us,
Your smiling face we'll see no more,
But we will struggle on to meet you,
On that celestial shore"
Share: